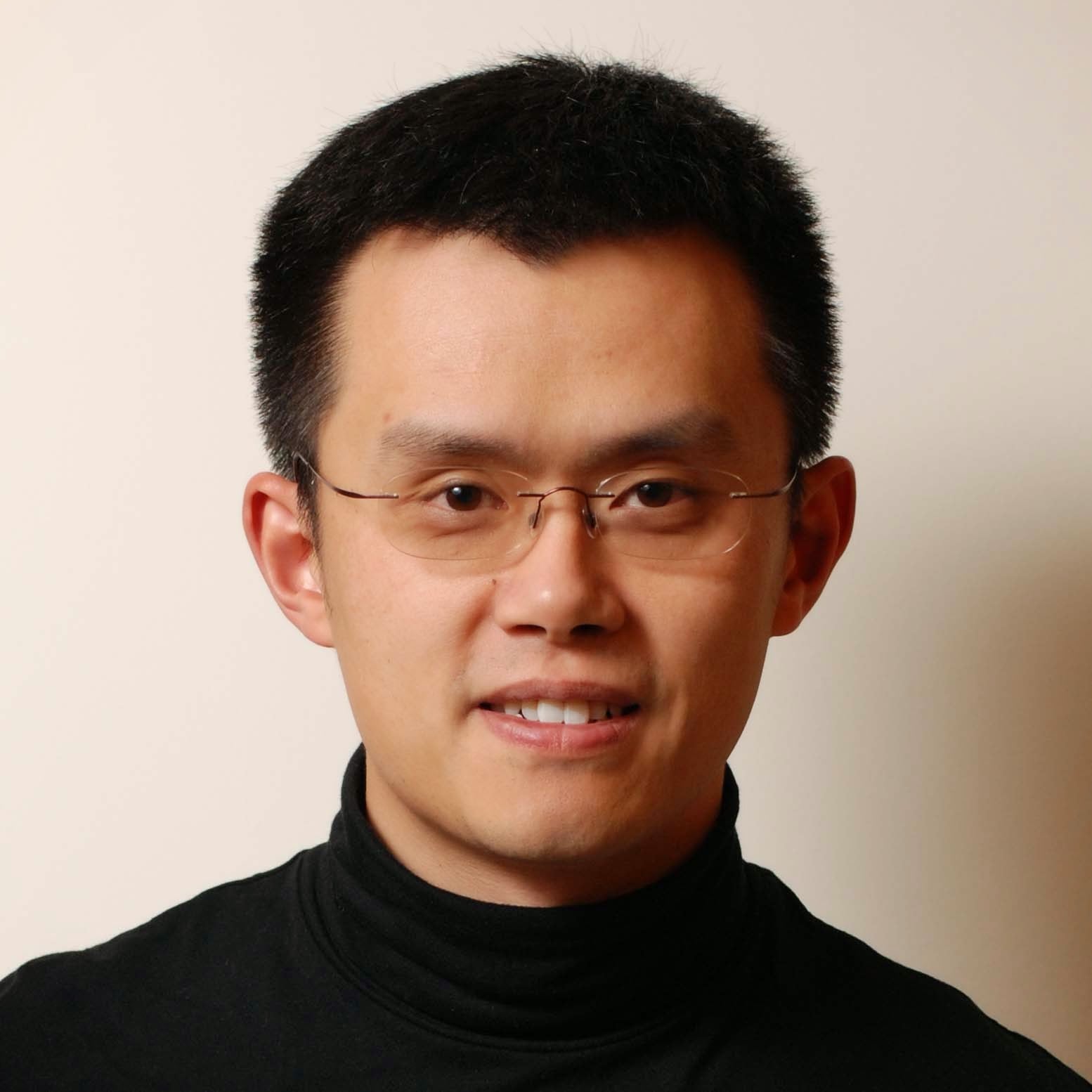 Less than one week after Roger Ver accused OKCoin of forgery and breach of contract, the company's ex-CTO has released new allegations against OKCoin. In ex-CTO Changpeng Zhao's statement on Reddit, he covers the bitcoin.com deal, Ben McGinnes' forgery analysis, evidence provided by OKCoin, signature forgery, OKCoin managed bots, fake trade volume, fake proof-of-reserve, and incompetent "cold wallet" handling. A mere five hours after Zhao posted his statement, OKCoin responded to the allegations in a Reddit post.
OKCoin Degrades Zhao's Employment Experience
Changpeng Zhao began his statement apologetically, eventually saying, "…the situation has left me no choice but to make a public statement." Before addressing allegations made by Zhao, OKCoin began by debasing Zhao's history at OKCoin and Blockchain.info.
OKCoin claims Zhao falsified his trading system experience during his job interview. Regarding Zhao's "vow to make a significant contribution to the company," OKCoin states, "… upon arriving at [OKCoin], it was evident that [Zhao] did not understand the basics of the technology." After listing alleged examples of Zhao's incompetence, OKCoin summarizes:
"[Changpeng Zhao] as CTO did not contribute … a line of code [or solve] a technical problem. […] After [these repeated problems], [Zhao] was asked to either leave the company or transfer divisions to market the international business. [Zhao] informed the company he would return home to Japan from Beijing where our office is located to consider. [Zhao] returned to inform the company he would leave the company. After leaving, [Zhao] stated to the public that he left [due to] different directions. The international team that [Zhao] built mostly left the company as well."
According to OKCoin, Zhao claimed Blockchain.info CEO Peter Smith "is a very bad man," and that Zhao left due to differences in direction and Blockchain.info problems. OKCoin noted, "Since then, [Zhao] has also left OKCoin due to differences in direction."
OKCoin also claims Zhao used "deceitful tactics," including creating multiple accounts on Reddit to pressure OKCoin, and lying to other Chinese exchanges. OKCoin explains:
"After [Zhao] left, he wanted to create an exchange that linked to all exchanges. [Zhao] told OKCoin that BTCChina has already agreed to this agreement. Similarily, [Zhao] also went to BTC china and said OKCoin had agreed to the agreement. Later [BTCChina] CEO Bobby Lee called [OKCoin CEO] Star Xu to find out that neither BTCChina [or] OKCoin had agreed to the agreement in the first place."
Bitcoin.com Agreement
Roger Ver and Changpeng Zhao created a contract for OKCoin's management of the bitcoin.com domain name. Zhao considered the agreement to be a "gentleman's agreement," saying:
"Roger and I are friends. We have enough respect and trust for each other that we both thought a simple gentleman's agreement would suffice. I did not expect OKCoin [would] delay or default on payments of $10k in size. For this I apologize."
Zhao also claims OKCoin planned to make upwards of $28,000 per month on bitcoin.com ad spots, contradicting OKCoin's claims in a prior statement. No paid ads were present on the site at the time of it's takedown, which Zhao claims is due to advertisers requesting a pay-per-click model instead of the flat monthly rates requested by OKCoin.
OKCoin began addressing the bitcoin.com contract by saying:
"OKCoin has always had suspicions that [Zhao] betrayed the company. Would you write a contract where the other side could cancel the agreement at anytime while you could only stop the contract after 5 years? Would you put yourself in a position where you provide resources to develop the website to only be taken away by Roger at anytime?"
QQ Chat Logs
As OKCoin previously claimed, they still believe Zhao forged the last revision of the bitcoin.com management contract. As evidence of their claim, OKCoin released a video of chat history between Zhao and an OKCoin accountant. The video, which is evidenced by a notary public, shows attachments which include the controversial eighth contract revision.
Zhao stated, "It is unclear to me how this video was generated or notarized, or if it is notarized at all." Zhao proceeded to list potential explanations for the video including it being a fake or the result of flawed notarization, a hacked QQ account, or a leaked password. OKCoin CEO Star Xu previously stated the notarization process took approximately $CNY 100,000 or $16,000 to complete, which Zhao believes to support his flawed notarization theory.
Ben McGinnes' Forgery Analysis
On May 24th, OKCoin issued a $20,000 bounty to anyone offering disproof of Roger Ver's contract forgery claim against OKCoin CEO Star Xu. OKCoin requested confirmation "that the digital and hardcopy of v8 are genuine and signed from December of 2014 by our former employee[, Changpeng Zhao]." On May 28th, the bounty was rewarded to Ben McGinnes.
Zhao began his response by saying, "Ben's analysis seems illogical at best," eventually disassembling the analysis. As part of McGinnes' analysis, he claims the time-stamp of the document in question was not modified. Zhao cited multiple Reddit user comments which explain the time-stamp may be changed by modifying the local computer's time. In response to McGinnes' claim that the document in question was "modified in a way that is very different form the previous contract," Zhao asked, "Doesn't this only further prove it is unlikely a document created by me?"
Zhao summarizes by saying:
"The fact that OKCoin paid $20,000 USD for this 'analysis' demonstrates the level of quality in their 'proof' or 'evidence.' It may also show a sign of desperation and/or stupidity. I am not sure which."
Signature Forgery
Zhao claims OKCoin used his signature for multiple bank transfers without his knowledge. After stating a lawyer is in the process of verifying the fraudulent transfers, Zhao asks, "If they can fake my signature with the bank, then how hard would it be to fake my physical signature onto a document?"
OKCoin have not yet responded to bank transfer accusation.
OKCoin Managed Bots
"I can confirm OKCoin runs bots on their exchanges, under instructions from Star Xu," Zhao wrote. "These bots are managed by Chen (business and operations), Yu (programming), Wang (database admin, 'funding'). Many employees and ex-employees of OKCoin are aware of these bots."
OKCoin managing bots has been a popular conspiracy for some time, particularly in regard to OKCoin's international futures platform. OKCoin, which offers paid server co-location for high frequency traders, claims thousands of bots trade on their platform. They do however admit to operating "a few bots" for testing purposes on their futures platform. OKCoin ended their response by claiming Zhao did not know the purpose of a test or product cluster during his time as CTO.
OKCoin Encouraging Employees to Trade
In relation to company managed bots, Zhao accused OKCoin of encouraging employees to trade on the OKCoin platform to "learn the product." In their response, OKCoin said, "It has always been a stated company policy to not trade on OKCoin." To allow employees to learn the product, OKCoin claims to have created public accounts with small fund amounts. OKCoin then asked, "Do employees of Coinbase or Bitfinex not use their own app or product?"
After claiming employees with access to privileged information do not trade on that information, OKCoin said:
"In truth, it is [Zhao] that has been in significant violation of our company accord. Post his departure, it was discovered that his personal account at OKCoin had … several millions of CNY on the exchange and traded with frequency. We apologize to our customers for the behavior of our 'CTO'"
Fake Trade Volume
According to Zhao, some OKCoin managed bots are designed to increase volume. Zhao continued, "This mode of operations was strongly resisted by even Chen and Liu (programming, matching engine), but [OKCoin CEO] Star Xu insisted on executing it."
OKCoin began their response by stating, "OKCoin does not need to have any fake volume." After claiming no bots are run in a production environment, OKCoin asked, "Perhaps it is [Zhao] during his time as 'CTO' running bots of his own?"
OKCoin operates a zero fee exchange for spot trading, which allows easy "wash trading" to occur. Wash trading is illegal in many regulated markets, but is allowed on most Bitcoin exchanges. On exchanges such as OKCoin, volume may be increased by a user or bot by simply buying and selling the same orders to quickly switch positions.
Fake Proof-of-Reserve
Zhao claims OKCoin removed bot accounts to pass a proof-of-reserve audit in August of last year. Adding onto his company managed bot claims, Zhao continued by saying, "In essence, these bots trade on fractional (or fictional) reserves." According to Zhao, Stephan Thomas who audits OKCoin's reserves was lied to, which is an "unfortunate limitation of the proof-of-reserves method."
OKCoin began their response by claiming Zhao did not understand the purpose of an audit at the time of his employment. After explaining that the Chinese spot trading platform supports peer-to-peer margin lending, OKCoin said:
"Due to Chinese laws, OKCoin only allows a few big customers to lend BTC and fiat. However, these customers after lending out the coins can still see the assets in its balance as lent out. However the borrower can sell the coins. As such in order to prevent double counting during the audit, the lender has to be removed in order to conduct a proper audit. [Zhao] does not understand at all why the accounts had to be removed and instead says nonsense."
Cold Wallet Security
Zhao claims OKCoin CEO Star Xu was the only employee to hold the private key to OKCoin's "cold wallet," an offline Bitcoin wallet. Zhao additionally claims the backups were held by Xu's non-technical wife and mother.
"[Zhao] cannot stop lying[,]" is how OKCoin began their response to Zhao's cold wallet claims. According to Zhao, the page provided by OKCoin which details their cold wallet security was published after he left the company. Zhao continued, "I cannot comment on how much was actually implemented or not."
Zhao Contradicts Himself
In October of last year, Changpeng Zhao responded to a Reddit post by "trixisowned" which claimed many Chinese exchanges were trading on fractional or "counterfeited" funds, even colluding to avoid losses during large market movements. "Trixisowned" also claimed the exchanges employed "war bots," which are bots created to aggressively push the market down.
Zhao, who was employed as the OKCoin CTO at the time, called the post "creative," continuing by saying, "If any other exchange proposed anything close to the above, we [would] disclose them to the public and have one less competitor."
On the subject of exchange-run bots, Zhao said:
"Trading is a completely different business than running an exchange. We leave trading to our clients. On the topic of bots, you can't simply create a bot that can move the market at ease. It costs money to move the market. And there are significant risks if the market moves against you. Anyone who understands trading will know this."