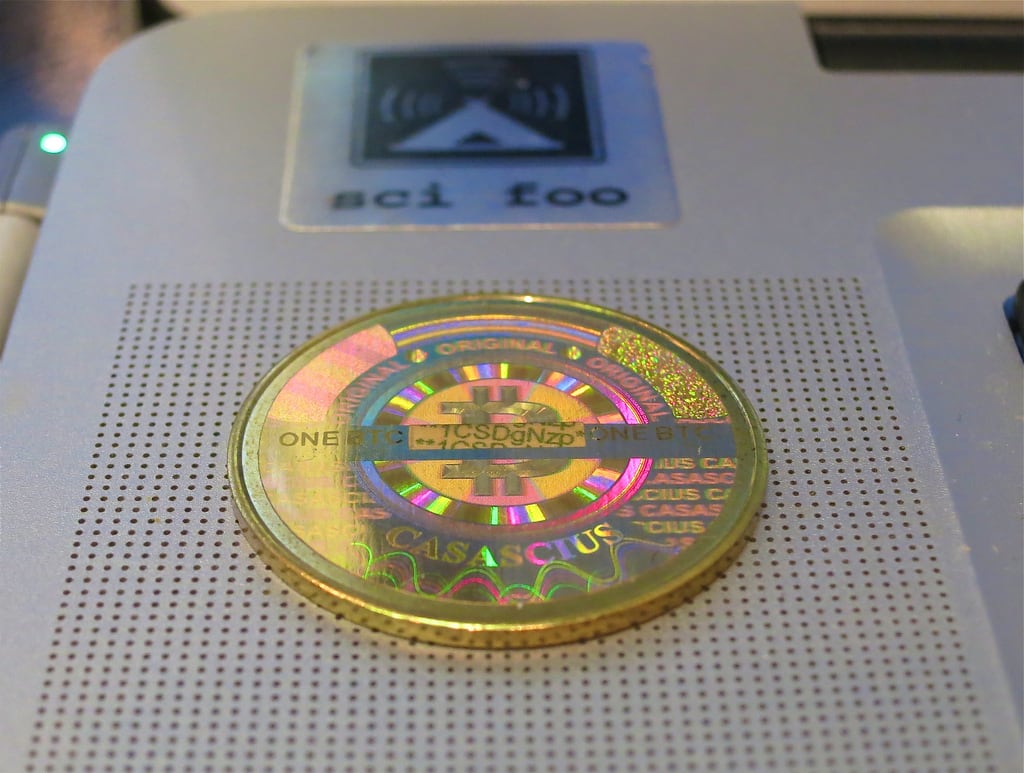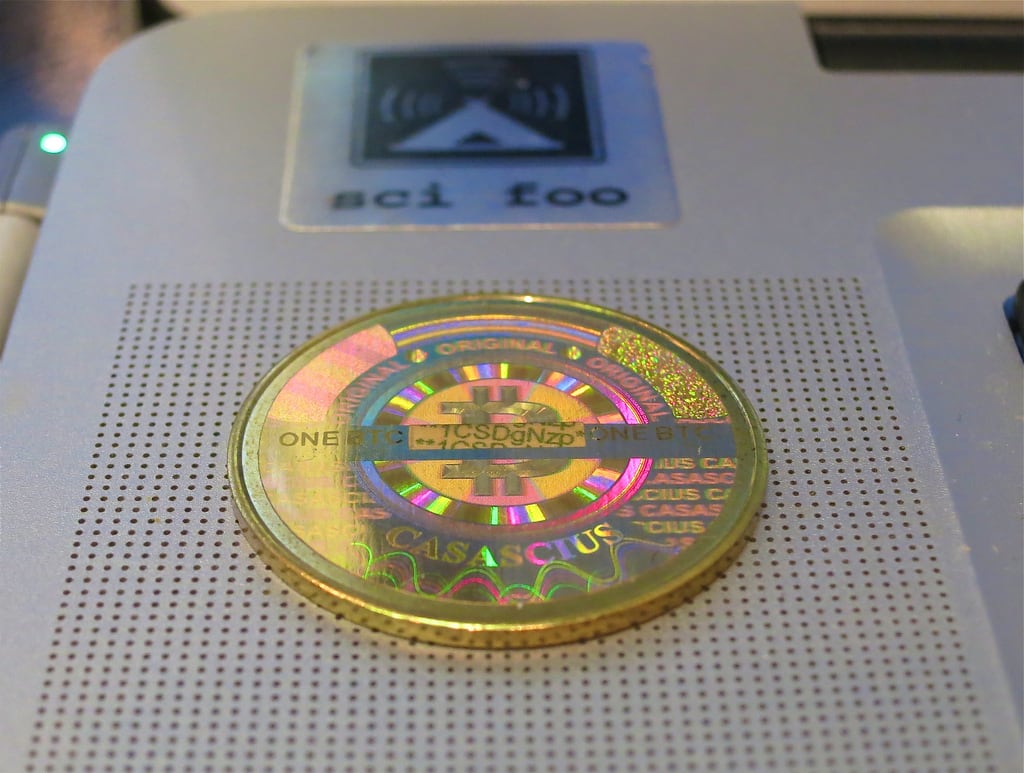 In the morning today, on Japanese-based bitcoin exchange Mt. Gox, the value of bitcoin surpassed that of an ounce of gold, prompting bitcoin aficionados to call it a symbolic event for the digital currency.
The price has since dropped, though. At the time of this writing, a bitcoin is trading for $1,146 on the exchange, while an ounce of gold can be bought for $1,246.
The digital currency's value broke $1,000 just recently, and had been rising to the value of the gold ounce, which had fallen in the past some weeks. On Mt. Gox today, bitcoin's price touched $1,242, surpassing gold's price of $1,241.98.
Erik Voorhees, an early bitcoin investor and who sold his gambling website SatoshiDice for 126,315 BTC this year, was ecstatic, and said this was a psychologically important event.
Voorhees said, "For believers, it means bitcoin is really becoming a 'respectable asset'. Clearly, bitcoin is no longer a penny stock. It's playing in the big leagues – a share being worth more than a share of Google or Apple, and even more then an ounce of gold."
He added, "Many of us two or three years ago said that bitcoin could (and probably should) absolutely cost more than an ounce of gold. We were laughed at and ridiculed. Now we can just look and say, 'scoreboard!'."
Anthony Di lorio, the head of Canada's Bitcoin Alliance, which is a national organization that promotes bitcoin, reminded that it is not the cryptocurrency's first emblematic price threshold.
"It went past $500 and then $1,000, and now it's past gold," said Di lorio.
The fact that gold's value had also been falling helped bitcoin meet (or temporarily, and by 2 cents, surpass) the value of gold. The gold's value has dropped this year. At the beginning of the year, an ounce of gold was being traded for $1,700, but in July, the price plummeted to a yearly low. In September, it regained some value – just over $1,400 – but has since taken a dive to a four-month low.
Voorhees said that it is unlikely for bitcoin to replace gold. According to him, the digital currency has many gains over the metal, though. He explained that first of all, unlike gold, bitcoin can be taken anywhere in the world straightaway, making it ideal for internet payments. He went on to state that the cryptocurrency is also far easier to divide and recombine compared to gold.
He added, "Put simply, it's impractical for normal economic exchange. While it's true that a digital gold could exist, such as e-gold, we know how that turned out."
In contrast, gold doesn't require the Internet to work, which means when there is no Internet, it will continue to work. It doesn't face bugs, hackers, or the loss of community support.
Voorhees said, "This is very special, and cannot be replaced by bitcoin for a very long time."