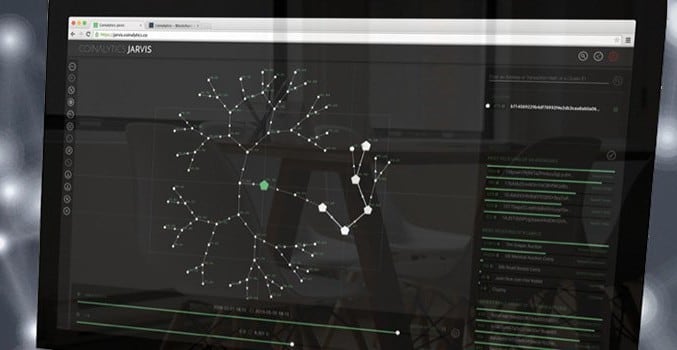 Coinalytics, — billed by the Business Insider as one of "The 25 most exciting Bitcoin startups" — just concluded a seed round that raised $1.1 million in funding, assisted by The Hive (a Silicon Valley incubator that bills itself as a "co-creation studio).
What Does Coinalytics Do?
"Coinalytics wanted to answer this simple question, basically. Why is the price going up, and why is the price going down?"

Coinalytics founder, Fabio Federici.
According to their marketing materials, traditional data analysis approaches come up short when they're applied to decentralized applications such as the blockchain. Coinalytics purports to succeed in this field through an application of advanced pattern recognition to discover patterns in the blockchain. This would allow them to offer their customers real-time risk assessment in order to react more quickly to market movements, as well as an scalable API that supports "SQL-like" queries.
"The concept of a blockchain is expanding rapidly into classic early technology adoption industries like financial services, supply chain management and the Internet of Things, … We believe that growth will be fueled by an ability to assess risk and make better business decisions, and we anticipate Coinalytics will be an instigator of that ability." Coinalytics founder, Fabio Federici.
In May of this year the company debuted a powerful visual analysis tool for the Blockchain —built on top of their API — to selected partners, which was baptized as Jarvis (Just A Rather Very Intelligent System, in a nod to the AI created by Iron Man). They also offer a separate blockchain explorer which allows queries and the ability to explorer interesting addresses, such as which holds the most Bitcoins at the moment.
About the Team
Coinalytics was born in 2014 during a Startup Weekend in Berlin, where Federici, working with two other teammates, built a rough prototype that analyzed blockchain data in order to display prices. Their work won them the "Most Innovative Idea" award at the competition and Federici decided to test his idea in Silicon Valley. There the company was eventually accepted into the 500 Startups program alongside other four Bitcoin companies (that was the first year Bitcoin companies were accepted).
Currently there's only three members of the team at Coinalytics: Federici manages product development and funding aside from his responsibilities as CEO, Bill Gleim is the Machine Learning Lead Developer and James Edwards functions as the Principal Infraestructure Engineer.
It looks like they're looking to expand though, which is understandable following their seed round. Currently they're looking to fill several positions and details are available on their Jobs page.