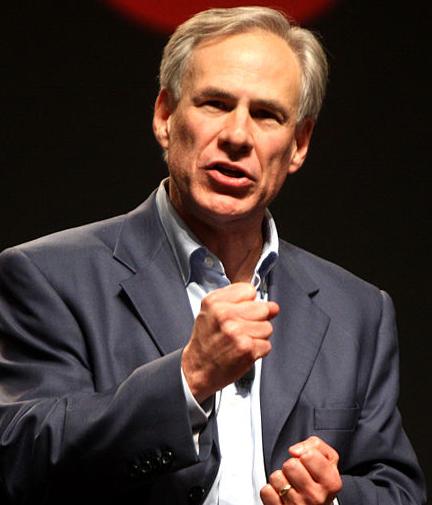 Add Texas Attorney General Gregg Abbott as another American politician incorporating bitcoin into their arsenal of campaign fundraising. The Texas Republican will face off against his Democratic challenger, Wendy Davis, on Nov. 4 and perhaps bitcoin will help get him the keys to the Governor's Mansion.
In a statement issued late last week, the Abbott campaign confirmed that he would become one of the first mainstream Texas politicians to accept campaign contributions in bitcoin. The move was certainly lauded by the bitcoin community.
"I am excited to see our campaign add another tool to our cutting digital outreach, which is allowing us to reach more Texans than any previous campaign in the state," Abbott said in a statement. "The spirit of Bitcoin embodies the free market principles that make Texas a leader in innovation and entrepreneurship. We welcome the Bitcoin community to join our team."
The Davis campaign has yet to announce if it will allow its supporters to make campaign donations in the digital currency.
Bitcoin in Politics
Earlier this month, the Libertarian Party of Texas announced that the third-largest political party in the Lone Star State would begin to accept bitcoin contributions. Since many Americans are losing their confidence and trust in the United States dollar, says Heather Fazio, a Libertarian Member Manager, then bitcoin is the perfect alternative to implement in the political party's campaign tools.
In January, Texas Republican Congressman Steve Stockman confirmed that he would begin accepting bitcoin contributions for his run for the Senate against Texas Republican Senator John Cornyn. Stockman has also been a staunch supporter of bitcoin – he made headlines this month when he introduced "The Virtual Currency Act," which would change the way the Internal Revenue Service and other law enforcement agencies view the virtual currency.
"I really think digital currency's more about freedom," Stockman said a YouTube video earlier this year. "Because all the time people are trying to get in your pocket, trying to do different things to control you. And if you have your own wealth, and control your own wealth, it's about freedom, it's not about anything other than that really. Freedom to choose what you do with your money, and freedom to keep your money without people influencing it by printing money or through regulation."
Other political hopefuls accepting bitcoin consist of Darryl W. Perry, a 2016 presidential candidate; Eric Brakey, a Republican State Senate candidate; and Blaine Richardson, an independent conservative congressional candidate.
On an international level, there are a handful of political candidates attempting to attain a seat in public office by utilizing the power of bitcoin, such as Remus Cernea Constanc, an independent Member of Parliament in Romania, who announced in January he would be allowing supporters to donate bitcoins in his bid for president.
It is unknown if the national Republican and Democratic parties will tap into the bitcoin demographic during the 2016 presidential election and allow its users to contribute to the two primary federal parties. The top contenders – former Secretary of State Hillary Clinton, Kentucky Senator Rand Paul and New Jersey Republican Governor Chris Christie – have yet to comment on the cryptocurrency.