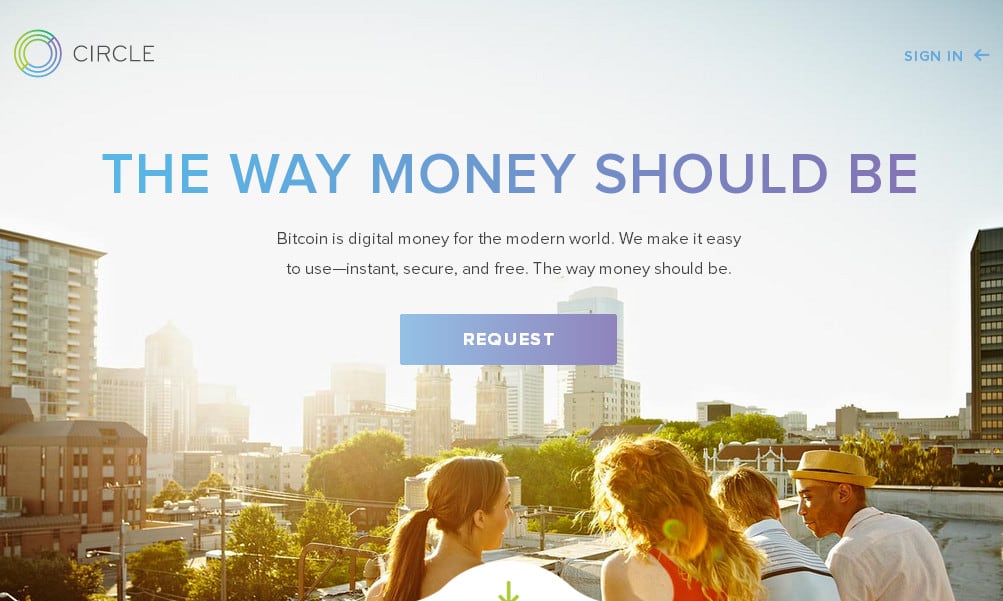 Circle, a Boston-based bitcoin startup, has just revealed plans for a no-free bitcoin banking service. These plans were announced on the company's blog and showcased at the Bitcoin 2014 conference which is currently being held in Amsterdam.
According to its blog, Circle was created last year to provide better customer finance solutions, and to enable Bitcoin as a mainstream technology.
Circle describes itself as "an Internet-based consumer finance company", and that consumer products and services will be "revolutionized" by digital money. Indeed, regardless of anyone's opinions on cryptocurrencies, the efficiency savings in terms of transaction time and fees blows any existing solution (e.g. PayPal or credit cards) out of the water.
Circle is focused on supporting Bitcoin as a "payment utility" and store of value, rather than speculative investment stock. This is indeed a refreshing change, and is what the Bitcoin community needs. This was also reflected in the recent $30 million investment that was won by BitPay, a Bitcoin payment processor. It is tackling this problem by enabling customers to instantly convert fiat currencies into bitcoin, and then using Circle as a place to store bitcoin. Similarly, Circle enables instant conversion and withdrawal of bitcoin back to fiat currency. The reasoning behind this is to make it far simpler for customers to convert back and forth between fiat and bitcoin. Traditionally, customers have to file time consuming and expensive wire transfers (but there are alternatives), worry about which price to buy in at, and then deal with wallet addresses to move the cryptocurrency from the exchange to a personal wallet.
Circle aims to reduce the friction associated with general consumer use of Bitcoin. Traditionally, converting fiat to crypto has involved lengthy and expensive wire transfers (or other methods), then having to worry about the price you were buying in at, and then dealing with wallet addresses to transfer the crypto currency out of the exchange to a personal wallet. Instead, Circle are trying to use the familiar metaphors of deposit, withdraw, send and receive.
Its service is free to consumers, and that it offers theft insurance free of charge to protect against bitcoin theft. Bitcoin to bitcoin transactions between customers are also free. Circle says on its blog, "We don't think consumers should be charged for using their own money."
Circle also states that it is serious about security. The measures it says it has in place are: multi-signature transactions, offline cold storage, two factor authentication, and 100% reserve. However, its blog post does not say whether it will make itself publically auditable as other exchanges have recently done. With its multi-signature architecture, Circle states that attackers would need to breach security in multiple "secure locations".
Compliance is another aspect that Circle says it is working on. However, this is pretty standard for any bitcoin related businesses now. Especially in the light of earlier businesses that were not so reputable (i.e. Mt Gox, we're looking at you Karpeles).
Even though Circle has now made a public announcement of its services, it says it is not quite ready to open its doors to everyone:  "While we have launched publicly, the service is not available to everyone quite yet. We're still in invitation-only mode. We want to make sure that all of our customers have a great experience and are carefully throttling customer access to ensure that we can deliver that exceptional experience. You can apply for an invitation at circle.com."