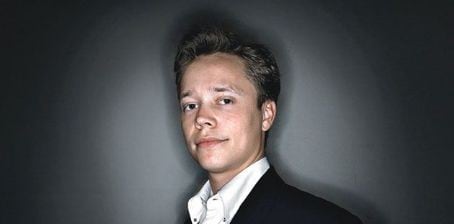 Newly elected Bitcoin Foundation board director Brock Pierce has written to the Bitcoin Foundation stating that he will not step down. In a letter obtained by the Wall Street Journal, he made clear his anger over the protest resignations of other members.
The Wall Street Journal does not make clear how it obtained the letter, but a full copy was also posted to the Bitcoin Foundation website by Matt Mihaly.
The letter starts out by outlining the background of allegations with which Pierce had been associated, but not charged, with:
Approximately 14 years ago, I was falsely accused of sexual assault in civil lawsuits filed against multiple defendants in California by a man named Mike Egan and some of his friends. They apparently saw an opportunity to extort money from several entrepreneurs, including me. I was never served with the lawsuits and didn't even know they existed. When I later became aware, I immediately went to court in California and aggressively cleared my name. Each of the lawsuits was dismissed by the Courts with the full consent of Mr. Egan and the other plaintiffs, none of whom seemed eager to further perjure themselves in open court in the face of someone standing up to them.

The only reason my name has surfaced again in this context is because the same man who convinced his friends that they might be able to extort money from me back then is now trying the same thing against Director Bryan Singer, on the eve of the debut of "X-Men: Days of Future Past," and three other successful Hollywood figures. This lawsuit has nothing to do with me. I am not a defendant.
Moving onto the resignations of Bitcoin Foundation members, Pierce expressed frustration and indignation.
I am sorry that 10 of 1,500 members chose to resign, but I am at a loss to explain why they would do so now and not after Mr. Karpeles allowed MtGox to implode or Mr. Shrem was indicted. I am saddened and angered by this.

Yet stepping down from the board in response to hateful and uninformed chatter on bitcoin forums or because of these resignations is not rational, prudent or warranted. It would set a bad precedent for the Foundation, rewarding those who make scurrilous accusations and engage in character assassination, often anonymously.

A resignation also could be perceived as an admission of guilt and I am guilty of nothing and have never been convicted, or even charged, with a crime.
In the above quote, Pierce points out that there was no resignations in reaction to the scandals attached to Shrem and Karpeles. However, as pointed out on CryptoCrimson, Shrem actually resigned early on in the investigation against him to maintain a "standard of excellence" for all board members.
Playing devil's advocate, one could argue that foundation members have protested against Pierce precisely because he didn't resign and the others did (or that he was elected at all!). However, Pierce stated an alternative theory as to why foundation members were protesting against him. He believes that his policy of trying to "rehabilitate" Mt. Gox, rather than letting the company die is the reason efforts have been made to see him gone from the board of directors.
A resignation could impair efforts by my partners and me to rehabilitate Mt Gox and prove that the industry is self-healing and needs no government regulation. Our intentions are to fully compensate customers who lost money, helping to restore faith in bitcoin. We are eager to expand participation in the market once we launch a new exchange. It would be a shame if the 127,000 MtGox creditors and the rest of the community were to suffer a setback because of this rumor-mongering.

I might also add that some of the individuals inciting this vitriol have a motive: They want to torpedo the Gox transaction because they oppose rehabilitation efforts or they are mounting their own plan.
Regardless of the feelings over Pierce's policy on Mt. Gox or past associations with people who were accused (but not convicted) of sex abuse, it's clear that he is not going anywhere. Time will tell whether he succeeds in returning money to the many who who lost out in the Mt. Gox collapse.