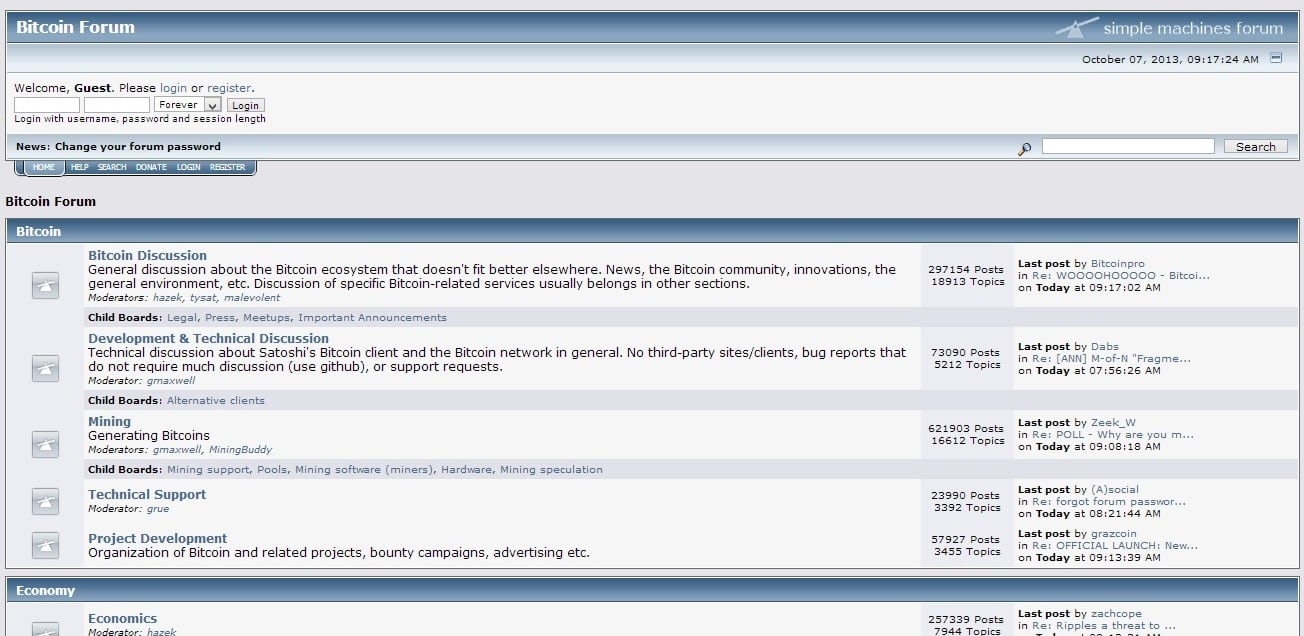 Update 2: A tweet was made by @bitcointalk stating that a number of the website's disks have failed. The forum is expected to be back online in 12-24 hours. Additionally, data since Jan 21 21:44 UTC may be lost when the forum is restored from backups. However, any "important" data may be restored manually.
---
Update: The error displayed on the website has changed, and now has the header "Connection Problems". The error reads, "Sorry, SMF was unable to connect to the database. This may be caused by the server being busy. Please try again later."
---
Bitcointalk.org, the official Bitcoin forum, is currently down. An error saying, "Table 'bitcoin.smf_members' doesn't exist" is displayed when the website is accessed.
The cause of the forum's downtime is currently unknown. No updates have yet been posted on the official Twitter account, @bitcointalk. The last tweet made on the account was on the 13th of November, when the forum experienced a denial of service (DoS) attack.
In an /r/bitcoin thread on Reddit regarding the error displayed, one user by the name Chakra_Scientist claimed, "They got hacked." The validity of this claim is currently unknown.
It is currently unclear why the forum is inaccessible. Follow us on Twitter or Facebook to stay updated on when the forum goes back online.