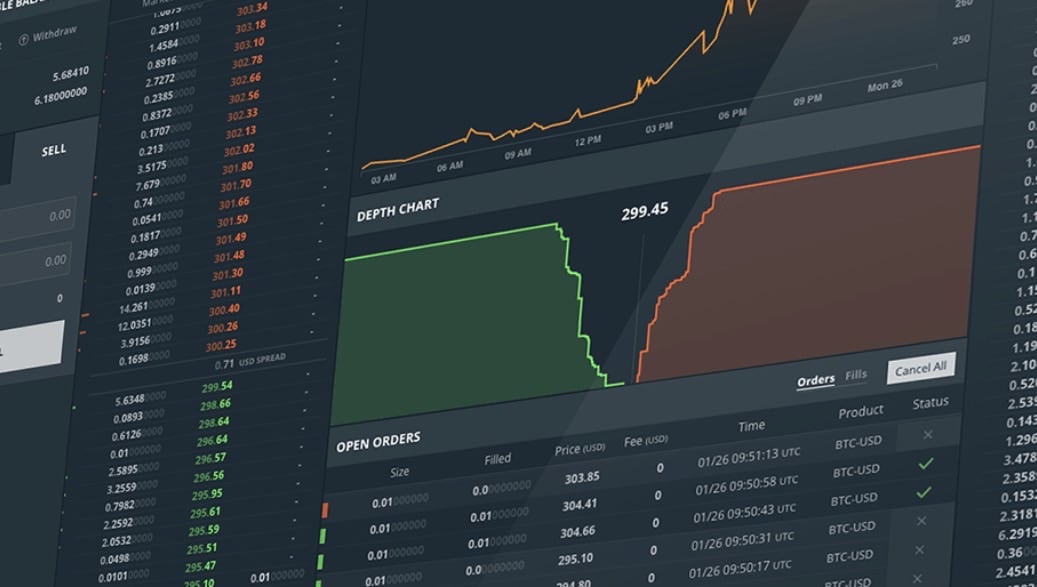 Bitcoin wallet and payment platform Coinbase has recently unveiled its latest offering, the United States' first licensed bitcoin exchange, simply named "Coinbase Exchange".
Coinbase Exchange features real-time market information which allows traders to make informed trades. It is advertised as providing "flexible order entry". It also provides a number of APIs that allow developers to make software that interacts with the exchange. Furthermore, Coinbase Exchange provides customers with detailed historical data relating to their accounts. This feature will help customers to keep track of their trades.
Coinbase Exchange was launched shortly after Coinbase raised $75 million from " including the New York Stock Exchange, venture capital firm Andreessen Horowitz, and former Citigroup CEO Vikram Pandit.
The exchange is touted as being "safe and secure" thanks to a number of security practices that are currently in practice.
98% of all customer funds are held in cold storage. The company uses key splitting and AES-256 encryption to create wallets that cannot be accessed by only one keyholder. The keys are held on separate USB drives and paper wallets, which are then stored in safe boxes in different locations around the world. This practice safeguards customers from losing large sums of money if Coinbase's servers are ever breached.
To further protect against the loss of customer bitcoins, Coinbase regularly performs IT security and financial audits. The company hosts a responsible disclosure program where security researchers are paid to ethically disclose vulnerabilities. The program website currently lists 41 people who have submitted bug reports.
Coinbase is one of the few bitcoin exchanges which are fully insured. Any bitcoin stored with Coinbase is covered by an insurance policy This protects customers from losing money to employee theft or security breaches. The amount insured for is greater than the value of bitcoin held on Coinbase's servers at any given time.
As part of its launch, Coinbase Exchange will be completely free until March 30th, 2015. Information about the fee structure that will be implemented after March 30th can be found here.