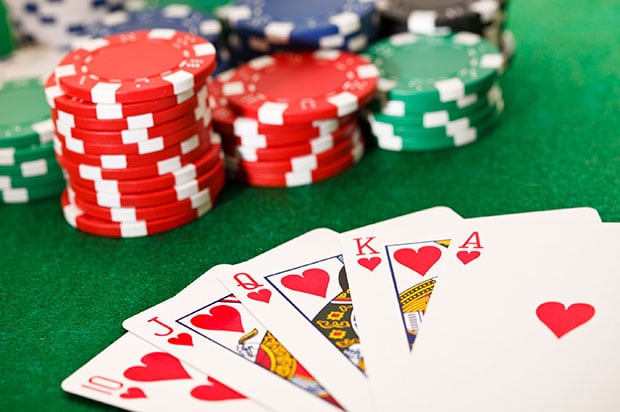 The world's largest bitcoin poker website, Seals with Clubs, has closed its doors due to unnamed security problems.
This is not the first time that Seals with Clubs has faced a security breach. In December 2013, the website's database was compromised and 42,000 passwords were stolen.
The website has been replaced with a notice that cites the reason for the shutdown. It states that the team decided to cease operations after a number of events on February 11 that led the site to "operate in a perpetual state of jeopardy."  The decision was made based on a majority vote.
On the same day, Seals with Clubs was affected by a hardware failure, which may have been related to the security issue.
We've had a hardware failure and are working to resolve it. ETA 2 hours.

— SealsWithClubs (@SealsWithClubs) February 11, 2015
The website states that Seals with Clubs is fully solvent and did not lose any funds during the security compromise. Additionally, the site reports that no user information has been stolen. It did not go into detail about what the breach actually entailed, but it said that team members are free to come forward on the event in the future.
Withdrawing account balances
At the end of the page, a form is provided where users are able to input their user name, password, Google Authenticator code, and bitcoin address to request a withdrawal of their account balance.
The notice also provided instructions for users to verify that they are dealing with its actual team members. The website says that if the domain is seized or the server handling withdrawals ceases to function during the withdrawal period, users should look for a signed GPG message. It added that any messages that are unsigned or signed improperly should be deemed falsified.
The administration did not state when it would stop processing withdrawals. The notice says, "Those able to stick around to process these withdrawals are hoping to commit to at least a few months of availability."
Seals with Clubs 2.0
Seals with Clubs announced that it will be giving control over the website's assets to chairman Bryan Micon, who will oversee the development of a new poker site based in Antigua.
The new site, dubbed "SwC 2.0", will be hosted at swcpoker.eu. The website features a video of Micon speaking briefly about the closure of Seals with Clubs. He introduces swcpoker.eu, "rising from the ashes of Seals with Clubs", as "bitcoin poker 2.0".
https://www.youtube.com/watch?v=XSH-pE3DHsw
While the administrators believe Micon "wants what's best for [Seals with Club's] players", they stressed that "the majority ownership cannot guarantee the future security, solvency, and integrity of that operation because there will be no administrative oversight carried over from SealsWithClubs".
For security reasons, sensitive data such as passwords and balance details will not be provided to Micon to be used in swcpoker.eu. The administration will also hold on to the Seals with Clubs domain, social media accounts, and email addresses, in order to stay in contact with users.
However, account names, email addresses, and "Krill" balances used in the Seals with Clubs rakeback program, will be handed over to help Micon develop the new website.
Before the withdrawal form in the notice, a separate form is provided to link an email address with an existing account so that it can be used on swcpoker.eu after it launches. Doing so will allow users to reserve their usernames and migrate their existing krill.
The software package for SwC 2.0, which has been in development for "an extended period of time", will also be given to Micon. The administration expects that he will honor the original licensing and revenue sharing agreements with the software's developers. The previous "SwC 1.0" software will no longer be used, due to intricacies relating to its operations and security that are difficult to convey to future operators.
However, flaws in the previous software package were not what caused the website to shut down. The team claims that the security issue was not related to the software at all.
At the end of the notice, the administration team concluded:
Thank you to all of our players for your support, trust, loyalty and enthusiasm throughout the years. We know that cryptocurrency poker is here to stay and it saddens us all to be in a position that we can no longer reliably be the ones to provide it to you.
---
An update to this story has been posted here.