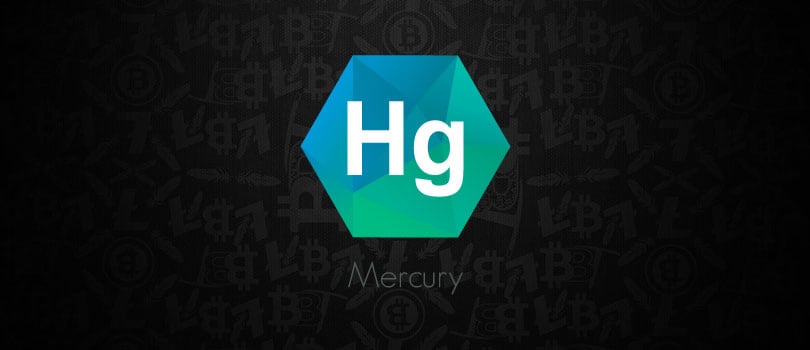 With exchange hacks making headlines on a weekly basis, what would you think of an alternative where no third party exchange is involved in your trades? What if your trades would take place on the blockchain and not on some exchange's database?
There would be no need for cryptocurrency exchanges to be based on trust. Trading would be peer-to-peer, and it would take place from wallet to wallet.
Welcome to Mercury Exchange, the world's first trustless cryptocurrency exchange. It uses the Cross-Chain Atomic Swap protocol which lets buyers and sellers trade different cryptocurrencies without a third party.
An alpha version of the software is available for download from its Github repo. The source is released under an MIT license.
At present, Mercury v0.1 supports Bitcoin, Litecoin, and Dogecoin.
Plans to add other currencies and cryptographic assets are being considered, such as:
Ethereum
Colored coins (USD, company stock, etc.)
Bitcoin sidechains
Nubits
Filecoin
The developer, known by the handle "mappum", stated on the Bitcoin Forum that he has been working on the project for the "past few months". He said that any crypto-asset can be exchanged on Mercury, given that it supports the use of transaction scripts.
Mappum told forum users that the software has not yet been audited, but there are plans for the code to be professionally reviewed. He posted on Reddit, "It should be functional enough to test out with a small amount of money, but I'm still looking to get the code audited and to fix some general bugs."
A trustless bitcoin exchange would have large implications for the bitcoin economy. Users would not have to trust their money to a third party. Because the software is open-source, it can be checked for bugs and security vulnerabilities by the community.
However, Mercury Exchange still has some drawbacks. It relies on a central server to handle orders. This means that trading would be disrupted if the server shuts down or is attacked.
I'll be closely watching this innovative project that promises some awesome developments. Who else thinks this might be a killer app for the cryptocurrency markets and beyond?
Note: I received no compensation to promote this exchange. I'm just a trader obsessed with the prospects of truly decentralized markets.