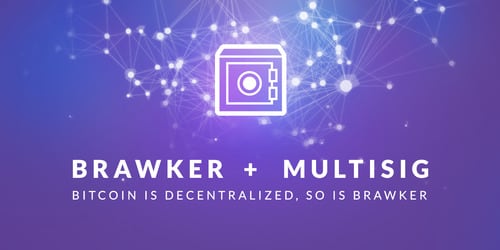 Brawker, a peer-to-peer bitcoin exchange platform which allows users to 'order anything with bitcoins', has announced that it will shut down and discontinue its service immediately.
For those of you who don't know, Brawker works by having a user place an order on their site, listing a product the user wants, and depositing bitcoin to pay for that item into their Brawker Multisig Escrow Wallet. A buyer then browses these listings, and once an order to their liking is found, they can buy the product using a Credit Card. The buyer would then have to wait until the product is delivered, and then the seller will release the escrowed funds to the buyer.
The company states:
We have tried to keep Brawker running for as long as possible, and put a lot of time and effort into it.

However, our growth rate did not meet our expectations, and the service does not scale as we would have expected to. The Bitcoin community came up with many great startups and the environment is very different from what it was 18 months ago, when we started working on this project.
However, customers have reported severe issues with the multi-sig escrow system that is offered, making them unable to retrieve their bitcoins, allegedly due to server migrations. Other customers have also reported that their escrowed bitcoins were released to the other party without them receiving the products they ordered. Despite multiple attempts to contact by many users to contact Brawker, Brawker's customer support has been highly unhelpful when they encountered these issues, often ignoring them, albeit multiple attempts to contact them via email, Twitter and Reddit.
Even though Brawker will indeed be shutting down despite a large amount of controversy, the team behind Brawker has stated:
Though Brawker has a lot of happy users, all good things have to come to an end, and now is a good time to move on to our next projects, and build something new that is even more useful to the community.
This hints that they are possibly working to bring some new, similar services to the bitcoin community, and that they will attempt to improve it and make more customers satisfied. They have also stated new orders won't be accepted, and that all of the user transactions would be completed before the service went offline, and that they would help all customers withdraw their bitcoin from the multisig wallets before their closure at the end of this month.