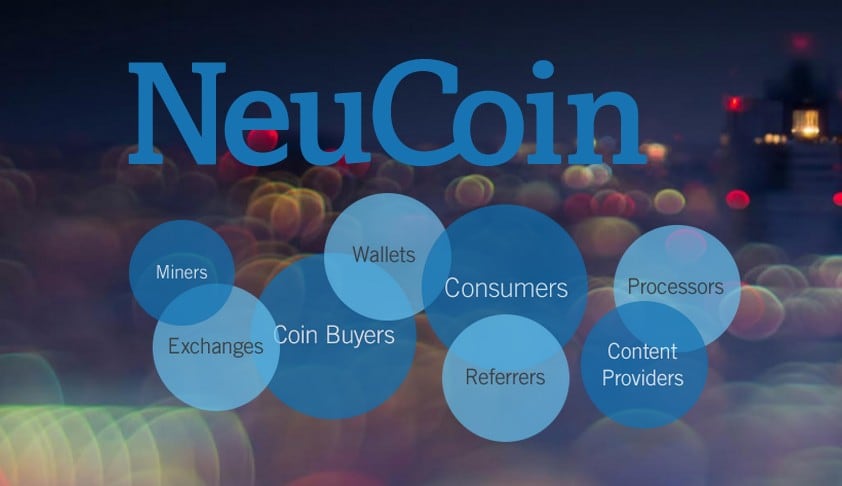 NeuCoin, a new cryptocurrency, is starting a new token crowd sale on April 28. The coin, with a existing fund of over $2.25M, got its previous funding from many well-known investors, including but not limited to Rob Goldman (head of growth for Facebook, Patrik Stymne (co-founder of King), and Ted Rogers (chief strategy officer for Xapo).
NeuCoin is aiming to get future funding from the token crowd sale, which will have 100 million tokens up for grabs. The tokens will be initially valued at 25,000 per Bitcoin, and the value will increase by 1% daily. After 60 days, or when all tokens are sold, the token sale will end.
If NeuCoin meets its goals, it will net a total of 4,000 bitcoins worth roughly US$900,000 at the time of writing.
What will this new coin have to offer? NeuCoin looks to be one of the first cryptocurrencies to do many things, such as being easy to try out (no friction involved), and being easy for anyone to access and utilize. The openly-distributed currency will also be designed for small payments of $0.01 to $1.00, and have proof-of-stake technology, rather then Bitcoin's proof-of-work.
How do you feel about this new cryptocurrency, and do you support it? Do we need another altcoin? Maybe you would like to take part in the crowd-funding as well. Post a comment below!