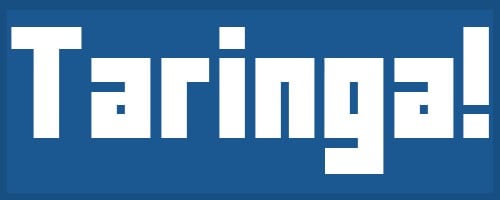 South America's largest social network, Taringa! (yes, the name officially includes an exclamation point) announced today that it would launch a Bitcoin rewards program called "Taringa! Creadores" (Taringa! Creators) open to all of its users (although at the moment, you must request an invite).
The dynamic at Taringa! is different from most other social networks; it's more reminiscent of Reddit than say Facebook, which is to say, its mostly a medium for viral content rather than an online diary or photograph repository.
The Creators program aims to actually reward Taringa! users for their success in submitting viral content, sharing a portion of the advertising revenue that their posts help bring in, via Bitcoins in a direct alliance with Xapo. At the moment, specific information about the program's guidelines still remains scarce, but from its landing page, it doesn't seem Taringa! plans to restrict content (aside from plagiarism or other attempts to game the system):
"Write down your favorite recipe, a review of your favorite video game, how you managed to repair your bike, anything you have to say is valuable to us!"
The social network boasts over 27 million registered users, around 75 million unique visits per month and as I write this article (in the middle of the night in South America), there are over 200,000 visitors online browsing the latest content uploaded. If they choose to publicize the program widely, it could serve as an introductory point to crypto currencies for hundreds of thousands of their users and will likely earn some of their most prolific posters a nice chunk of change.
For their initial Creators round, the company is planning to invest $750,000 in Bitcoin rewards and Hernán Botbol, Taringa CEO! had this to say about the program:
"We've spent a long time evaluating different revenue sharing models for the millions of users that create and share quality content in our platform. The value of Taringa! lies in what we refer to as 'collective intelligence', where all information and content on the site is created collaboratively by the user community. Finally, through our agreement with Xapo we found an excellent model to redistribute revenue not only through reputation points but also through an economic incentive for our users. The penetration of Bitcoin in Latin America is incipient, almost a rarity, we believe our users will be very happy to receive them in exchange for their contributions, encouraging in this manner new users to join the program and aiding the diffusion of Bitcoins in the region."
About their alliance with Xapo:
"We chose Xapo because it's one of the most solid and secure Bitcoin wallets in existence and because its strategy is focused on the hispanic market. Besides, the company is led by a team of latin-american entrepreneurs and this allows them to really understand the market and the needs of the millions of users in this region."
ABOUT TARINGA
The Hispanic network was created in 2004 by high-school student Fernando Sanz and sold two years later, on 2006, to entrepreneurs Alberto Nakayama, Matias Botbol and Hernan Bolbol, who were impressed by its  rapid growth.
The Taringa! company umbrella also includes a music streaming platform, Taringa! Music, the disco graphic label 423 Hz and the hosting company Wiroos. Their main offices are in Buenos Aires and their team is comprised by over 40 professionals from various areas of expertise.
You can find the Taringa! Creators rewards program landing page here.