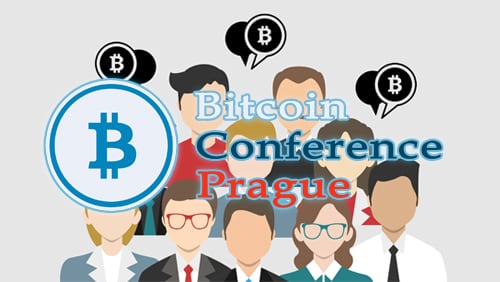 Bitcoin Conference is about to rock the world of Europe. This conference is aiming to make Bitcoin the currency of the future in Prague!
Almost everyone has heard about Bitcoin, but not everyone knows exactly what it is.
In this 21st century Earth, society is constantly developing, and one of the changing factors of the world is crytocurrency. Namely, Bitcoin.
But what does this have to do with Bitcoin Conference?
Bitcoin Conference is a thematic meeting devoted to the "cryptocurrency of the future". It has been held in many places in 2014, such as Kiev, Moscow, and St. Petersburg, and helps raise awareness about what exactly Bitcoin is and how it can be earned.
As the first thematic event to hit the CIS countries, Bitcoin Conference aims to introduce participants to the ecosystem of Bitcoin and how to do business with it.
After being held in three cities over three countries, such meetings were able to bring together many Bitcoin experts, who were able to share experiences and talk about the best practices to use Bitcoin with.
In 2015, one of the organizers of Bitcoin Conference, Smile Expo, is going to finally enter the European market, and conduct the thematic event in Prague.
Smile Expo has determined to hit Prague due to their decision to try to reach more widely spread geographical locations because of several reasons. One of the main causes for this decision is the changes in the Russian cryptocurrency market after the ban and the blocking of thematic sites by Information Technology, Mass Media, the Federal Service for Supervision of Communications. For this reason, many Russian cryptocurrency dealers and operators have migrated to Europe, where there are no restrictions on cryptocurrency.
In choosing to hold the conference in Prague, Bitcoin Conference unites these Russian Bitcoin users with citizens of other countries, and helps to spread experience and techniques through countries. These countries include Germany, Hungary, Poland, Czechouslovakia (the country where Prague is located), and Russia.
This makes Prague the ideal location for the development and promotion of Bitcoin.
Now, what would you expect from attending Bitcoin Conference?
This conference will cover forecasts and analyses for Bitcoin's price, provide an environment where you can meet market leaders and innovators, spread new ideas and solutions to the Bitcoin market, and, of course, have a buffet table with the best style of party in Czech beer events.
Bitcoin Conference Prague, in this spring of 2015, is open to all speakers, sponsors, exhibitors, and partners. Come along, Bitcoin Conference is an event of a lifetime!
Learn more at the official website, bitcoinconf.eu.