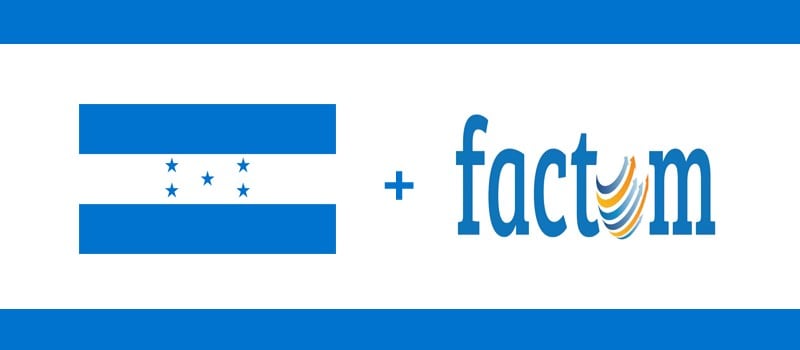 Unalterable Blockchain-based record-keeping system provider, Factom has sealed a deal with the Honduran government in order to develop a next gen land title registry system that hopes to put an end to rampant corruption within the current platform.
"Honduran laws and practices regarding real estate differ substantially from those in the United States, and fraudulent deeds and titles are common. U.S. citizens considering investing or buying real estate in Honduras should be aware that rights to such property do not enjoy the same level of protection as in the United States."

U.S. Embassy in Honduras
In an interview with Reuters, Factom president Peter Kirby backed that statement, in his own words:
"In the past, Honduras has struggled with land title fraud," said Kirby. "The country's database was basically hacked. So bureaucrats could get in there and they could get themselves beachfront properties."
Kirby also hopes that by renewing the trust of the Honduran public, their system will increase property registries within the country, where almost 60% of all land remains undocumented. The company is also working on developing a similar system for Kosovo in conjunction with development firm Bitsapphire.
Software company Epigraph will also contribute to the development of the system. The Austin-based group is focused on the use of blockchain technology in order to "build transparent, tamper-proof, next generation title registration solutions for domestic and international organizations."
WHAT ELSE IS FACTOM WORKING ON?
The company has also recently released details on some of their other concurrent projects:
KYC Solution – Bitsapphire and Factom are also working on an innovative solution to the "Know Your Customer" problem many banks face.
Music Authentication – Bitsapphire will be working with Peertracks to build an external verification system for music. The Factom API will be used to audit and verify content for intellectual property rights.
Tierion – A complete solution to collect data from web and mobile applications, publish the data in Factom, and send the data to the applications that are important to your business.
Factom Chrome Plugin – Factom has built a Chrome plugin that allows you to Factomize and store right from your browser. We are adding an option that allows you to add Factomized content to your Dropbox account. (http://snapdatalp.github.io/factomize-chrome)
Factom Developer Tool Kit – Factom has begun creating the tools that will empower developers to build on top of the Factom protocol.  We will be seeking community feedback as we develop these new tools.
---
You also can visit these links for past news about Factom.