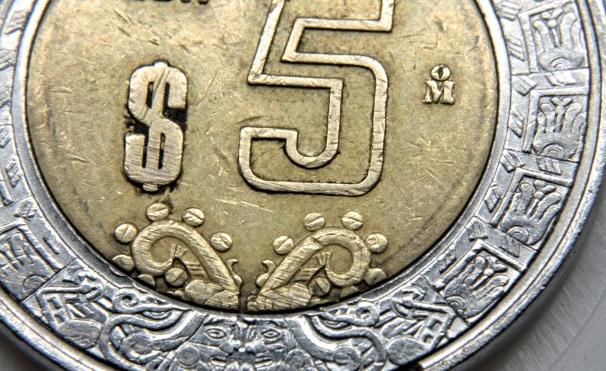 Is the Mexican peso on the verge of receiving a makeover, a transformation of sorts? This is the news coming out of Mexico City after public officials and influential businessmen have agreed that something needs to be done to improve the nation's economy, monetary policy, social issues and crime rate.
Earlier this month, it was reported that Mexico's financial leaders and politicians are mulling over different policy measures to recover the peso and perhaps institute a global power shift that could come from changing the structure of its fiat money.
One of the concepts being discussed is to back up the peso with silver bullion. Since the peso is one of the weakest currencies in the world today, political minds think that would change if the peso were to be supported by a precious metal akin to silver. With a valuable currency comes a higher standard of living and lower rates of crime.
There are skeptics, though, considering that this would serve as a tremendous disruption of the international financial market. Others have put forward an array of questions: would the U.S. government and global financial community permit such a move? Will international bodies intervene into the domestic affairs of Mexico similar to other states that have attempted to divert away from dollar-reserve requirements?
The Inquisitor pontificated on the potential result of a silver-backed Mexican peso:
"If it does go through, this could be the reason for a shift in the balance of world power. Before you know it, people in the United States will 'jump the border' to Mexico for a better life."
What about a digital peso?
Over the weekend, CoinDesk published an in-depth report purporting the possibility of merging the Mexican peso with blockchain technology. Again, this would initiate an incredible precedent and establish a consequential disturbance to the global financial community.
Luis Daniel Beltrán, Peso Digital head and chief executive of Microbit, spoke with CoinDesk and argued that eventually most countries in the world will have their own kind of blockchain because "it's the natural evolution of trusted systems."
Beltrán noted that he spoke with officials at the Bank of Mexico earlier this year to discuss bitcoin technology and how such a blockchain technology could be coalesced into present government operations.
Another meeting took place earlier this month, and another meeting is scheduled for sometime in September.
How would it work? Well, the Peso Digital would be a digital edition of the nation's conventional fiat currency that incorporates blockchain technology. Rather than utilizing only one blockchain, there would be three in order to complete three different needs: the first would be a blockchain that would be similar to bitcoin's, the second would be an integration with BdM's Interbanking Electronic Payment System (SPEI) and the third would be a tax process automation.
However, the entire system would be supported and operated by the country's central bank, a troubling measure for some who question the validity and motives of today's central banks.
"If the government adopts this technology and gives it a legal value they will be creating an incredible platform of efficiency and a granular democracy. We may get to a point where we no longer vote for people – we will vote for projects," Beltrán told the digital currency news outlet.
Indeed, it could still be a long time before the corrupt Mexican government begins to transform the peso into a bullion-backed currency or into a digital currency a la bitcoin, litecoin, peercoin and namecoin. Whatever the case, it may be better than the status quo.