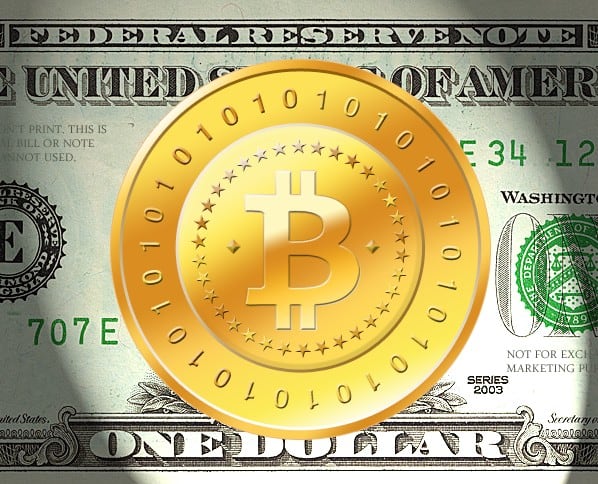 The price of bitcoin has been at the forefront of the news cycle over the past month or two. In this time period, the peer-to-peer decentralized digital currency's value has dropped from more than $600 to as low as $400. It is now trading steadily at just above the $500 mark, but it's still significantly lower than the near $1,200 record from late last year.
According to a new note released by Citi's Steve Englander, a currency specialist, the price of bitcoin is on the cusp of "acute instability" because of the oversupply of coins from major merchants and miners as well as weak demand growth. The Citi report identified the enhanced complexity and higher costs of mining as primary drivers for growth in the bitcoin supply.
Citi added in its note that as mining costs continue to rise then miners are placed under pressure to sell their new bitcoins to recoup the costs of their initial investment in equipment. The research note averred that approximately 3,500 bitcoins are mined each day, compared to the minimum 60,000 bitcoins currently in daily trading volumes.
"If the miners are a steady source of supply and there is no increase in final demand, we have this overhang of bitcoin being sold in the market. In consequence, we have downward price pressures," Citi stated in its report.
Furthermore, as big companies begin accepting bitcoins for their goods and services then it leads to further pressures on the bitcoin price, says Citi. For instance, Dell has recently installed a bitcoin payment system, which has been celebrated by the cryptocurrency industry, but since they are converting these digital holdings immediately into dollars then it suggests amplified selling pressures on the virtual currency's value.
Also, major corporations may refrain from acquiring bitcoins and other digital currencies because of accounting rules.
Currently, bitcoin does not offer benefits to the average consumer, notes Citi. This means that there are very few incentives for a customer to use the virtual currency instead of a credit card or cash. Essentially, bitcoiners are doing it for love instead of money, which won't prevent the price from declining.
Overall, skepticism over bitcoin will persist since fewer customers are using the cryptocurrency and fewer retailers are maintaining their bitcoin holdings as they convert them into United States dollars or other currencies.
"For corporations to receive bitcoin and hold it would be an aberration," Citi added.
At the time of this writing, bitcoin is trading at $515.