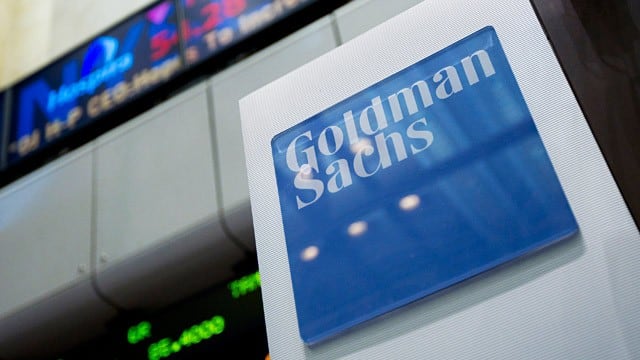 The controversial investment firm, Goldman Sachs, has laid down its first bet on a Bitcoin company participating in the latest investment round for the Circle exchange, to the tune of $50 million.
Goldman Sachs and Circle have shared one board member since 2014, M. Michele Burns. This investment is expected to give Circle an edge against other exchanges should Goldman Sachs decide to lobby in favor of crypto currencies.
The investment firm had this to say about the "partnership":
"As the financial services industry continues to become more digital and open, we see significant opportunities in companies and solutions that have the promise to transform global markets through technical innovation. We think that Circle's product vision and exceptional management team present a compelling opportunity in the digital payments space."
Other notable investors in this round include China-based IDG Capital Partners, Breyer Capital, General Catalyst Partners, Accel Partners, Oak Investment Partners, Fenway Summer, Digital Currency Group, Pantera Capital, and other strategic individuals.
Quan Zhou, Managing Director of IDG Capital Partners said the following about the latest round of investment:
"Consumer finance is undergoing a profound transformation with the rise of mobile payment applications and a growing appetite for financial products from non-traditional providers. We feel that Circle is strongly positioned to capitalize on these trends. We are very excited about our investment and look forward to helping launch the company in the Chinese market where consumer adoption of innovative digital payment products is growing at a tremendous rate."
ABOUT GOLDMAN SACHS
Goldman Sachs is well known over the world for compensating their executives with extravagant bonuses, as well as for their influence within the US government and Treasury Department (a fact which has led the firm to acquire the nickname Government Sachs).
Several of its directors have gone onto heavyweight government positions after their tenure at the firm, such as Henry Paulson (ex-Goldman CEO), who in 2006 liquidated his Sachs stock worth over $600 million at the moment and gave up his $37 million yearly salary to become the 74th Secretary of the Treasury of the United States and member of the International Monetary Fund.