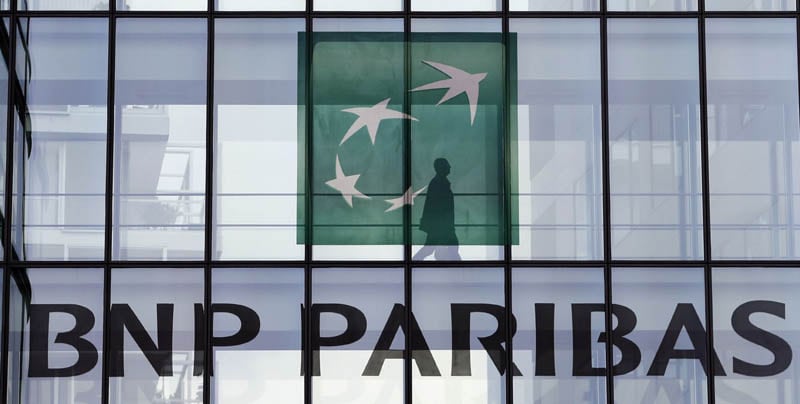 Earlier today an article on the UK International Business Times quoted a source from France's biggest bank, BNP Paribas that said the bank had shown interest in crypto currencies and would soon be purchasing Bitcoin for a BNP forex fund. The article was edited shortly afterwards to say the institution is only testing cryptocurrencies in one of its currency funds, without any mention of a significant purchase.
The initial announcement, pre-edit, sparked a great deal of interest since a such a fund would be likely to purchase a massive amount of Bitcoin and in turn interest other firms in investing as well, which could easily have a gigantic impact on the market. The sheer size of the bank in question was also a factor in the excitement, BNP Paribas was born from a merger of the Banque Nationale de Paris and Paribas in 2000 and it's ranked as the third largest bank in the world.
The only official comment from BNP Paribas regarding their plans so far has been: "We are looking at blockchain technology and how it can be applied to post trade processes to make things faster and potentially cheaper but it's all very much projects and it's all in testing. It's nothing live".
Earlier this month Johann Palychata, a Research Analyst at BNP Paribas Securities Services, published a paper called "Bitcoin: What you didn't know but always wanter to ask" on Quintessence (a BNP Paribas-run website where its own specialists and other industry experts share their insight regarding market analysis and financial commentary). The article gives a cursory introduction to Bitcoin but focuses on the integration of the Blockchain technology in the post trade world.
Other Bitcoin related articles from Quintessence include "Bitcoin in context: a short history of money" (01/05/2015) and "Cryptomania" (10/10/2014).