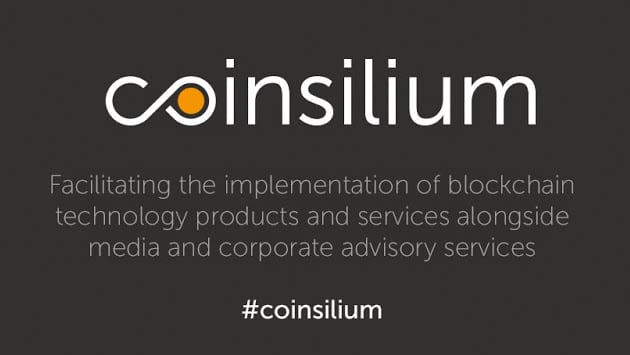 Earlier today Eddy Travia, CEO of Coinsilium went on CNBC Worldwide Exchange in order to talk a bit about the Blockchain technology and his company's upcoming IPO which is set to take place in August.
For those who haven't heart about Coinsilium, they're a London based FinTech company that focuses on building and integrating blockchain technology products into various fields, though at the moment they're mostly focused on investments and some in-house development.
Their investment portfolio currently includes the following companies:
During the interview Travia gave his take on the current state of Blockchain technology:
"We're at the stage were very large institutions, bank and corporations are really interested in the underlying technology of Bitcoin so what we're really working on and providing services to are the Fintech and Blockchain companies and Blockchain being the underlying technology that has made Bitcoin successful until now."
He also deflected concerns about the perceived volatility of Bitcoin since Coinsilium is interested in fostering the development of the underlying Blockchain technology rather than driving the price upwards or speculation, which is one of the reasons why they're one of the main investors of Blockchain Space (a startup accelerator focused on Blockchain technology whose first program will take place on Barcelona in September).
Coinsilium will be listed on the London Exchange Market with the ticker symbol "COIN" and unless another company rushes to beat it to the punch, it will become the first Bitcoin/Blockchain company to undergo a public offering.
When questioned about the perception that they're rushing to a public offering in a climate where investors might still not understand the potential of Blockchain technology, Travia went on to say the recent wave of big banks and financial institutions that have expressed their interest in potential developments are all the assurance the company needs.
Should the IPO be successful, Coinsilium plans to invest half of it's proceeds into assembling a team that will focus on operative consulting and providing services such as business incorporations advisement, regulatory guidance and investment solutions, while the other half would go towards further investments into select Blockchain related startups