Pros
Large Betting Site
Established Brand
Hundreds of Games
Exchange Games & Virtual Sports
Huge Limits
Regulated in the UK
Cons
Not the Best Support
Limited Bonuses
Slow Withdrawals
Betfair is one of the biggest names in the online gambling sector. It began life as a betting exchange back in 2000, and after establishing itself in that field, it soon added an online casino, sportsbook, poker room, and more.
Betfair is one of the biggest names in the online gambling sector.
Today, Betfair is a complete gambling site that has pretty much every need catered for and, in this Betfair review, we'll focus on the casino site of things, with the occasional nod toward the site's other areas.
Basics
Betfair Casino is licensed by the authorities of the United Kingdom and Malta. The former allows it to operate within the UK and requires it to abide by some pretty strict rules and regulations. The latter is a little more relaxed and allows it to offer gambling services to players across Europe, Canada, Australia, and other key gambling regions.
As with all regulated UK gambling sites, Betfair Casino works with a succession of problem gambling organisations, auditors, and security providers, all of which ensures that the site remains safe, secure, and fair. You don't need to worry about your cash or the games, and you also have the freedom of huge deposit and withdrawal limits (more on those later).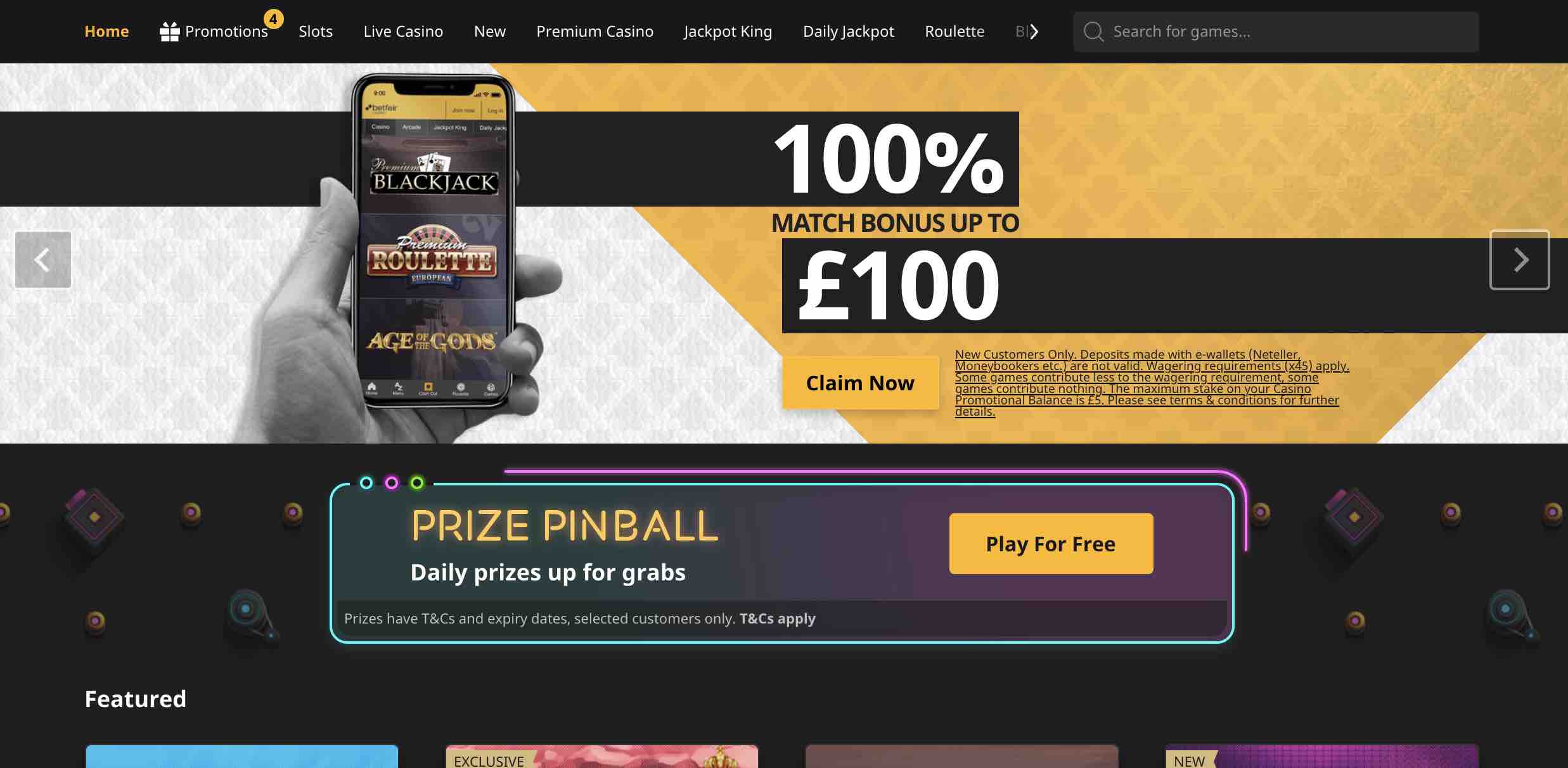 Software
You'll find all sections of the Betfair website listed in the orange banner at the top. Once you click one of these options, a black banner will open underneath to provide additional options. It's a clean and simple aesthetic and while black and orange doesn't sound like a very pleasing colour scheme, it actually works. If nothing else, it makes for a more visually appealing prospect than the headache-inducing white-on-black that seems to have become commonplace in recent years.
One thing that should be noted before I get into the meat of this review is that Betfair's casino games are actually split across a few different sections. It's something that all major UK gambling sites do, including the established and feature-rich BetVictor and it's both confusing and annoying. I can only assume that it's a regulatory thing, or maybe it's down to the site using different software aggregators—I don't know.
Take the Betfair site options, for instance. They include distinctly different parts of the site, including "Exchange", where you place bets against other users; "Sportsbook" where you essentially bet against the house, and "Poker", which needs no introduction.
And then you have "Casino", which includes table games and slots; "Slots", which includes slots, and "Bingo", which has bingo games and…slots. In the past, there was an additional "Vegas' section that essentially mimicked the "Casino" section. The irony is that you can find many of the same slots across these different sections.
It's all a little confusing, but the only thing you need to know is that "Slots", "Casino", "Live Casino", and "Bingo" all contain a mixture of interactive games and, for the sake of this review, all are being included under the "Betfair Casino" umbrella.
Games
Playtech takes the spotlight at Betfair Casino and this top developer is followed by Blueprint Gaming, NetEnt, Big Time Gaming, and a few others. Take a look at the info below this Betfair review for a full list of the site's developers.
Progressive jackpot slots and other high-paying slots are in plenty supply here, and that's important. A lot of players prefer to play on big sites like this when it comes to jackpot slots. The truth is that all regulated sites are legit and will pay out if you win, but I imagine that every gambler would feel better winning big on Betfair than they would at a brand-new online casino licensed outside of the UK.
In addition to its many casino games, which are available on desktop and mobile, Betfair offers Exchange Games and Virtual Sports. Both of these have been active on the site for a while and both have been upgraded significantly over the last few years.
You can play Exchange Games across a number of events, including Blackjack and Card Derby Racing. With these games, you're essentially betting against other users. It works just like the Betfair Exchange, but it uses classic card games and games of chance in place of sports bets.
As for the Virtual Sports, these include horse racing, football, and more. These used to be pretty dull and standard, but they look much better these days and are always worth a look if you like instant sports betting. I spent a lot of time raving about virtual sports in my Rabona sportsbook review, so I won't repeat myself here, but needless to say, they have a lot to offer.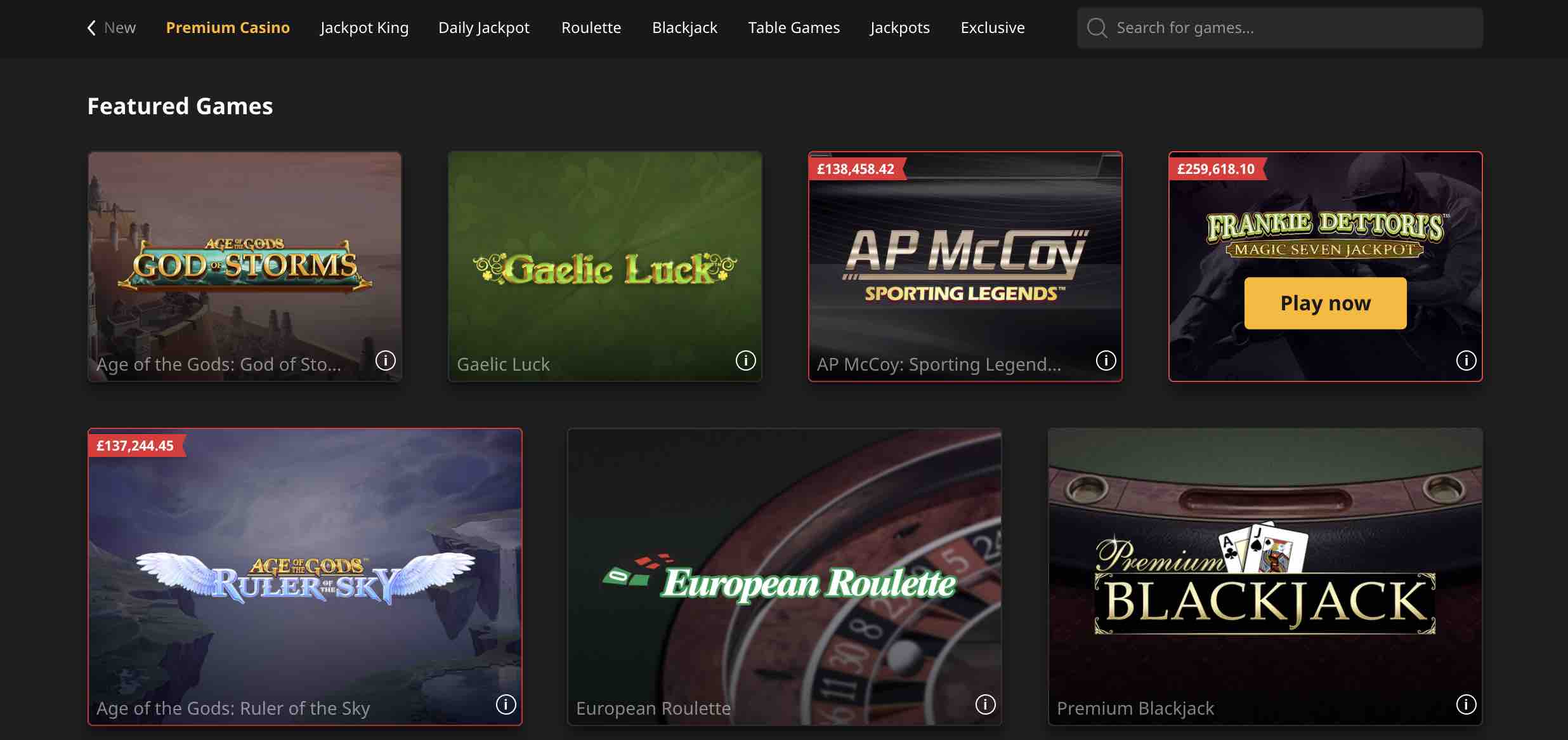 Bonuses and Promotions
There are two bonuses currently available from Betfair Casino. The first offers a 50 Free Spin bundle and it's ideally suited to casual players. The second offers up to £100 for all new customers who visit via eligible links (included on this page) and make a deposit of at east £10. There are exceptions, though, namely the fact that the bonus is not offered to players who deposit using web wallets like PayPal and Neteller.
Confusingly, the site's terms actually list example web wallets as "Neteller, Moneybookers, etc…" even though the latter hasn't existed for a number of years and is now known as Skrill. It's like sending your kids to the corner shop to buy a pack of Opal Fruits or a Marathon bar, only it's being publicised to the world!
You won't find the sort of loyalty bonuses that you can get on Champagne Spins and other top sites, and that's a massive let down. Betfair had the potential to do something big here and they passed, which is a shame. There are certainly loyalty bonuses available, but they're not as impressive as what's offered elsewhere.
Ultimately, while you would expect a lot of bonus offers from one of the world's biggest gambling sites, it's very disappointing.
Payment Options
Betfair accepts payments through PayPal, debit cards, Neteller, Skrill, MuchBetter, Paysafecard, and bank transfer. There are actually two ways that you can pay by cash/in-person. The first is Paysafecard, whereby you purchase a voucher for a set amount and then enter the code in the cashier area. The second allows you to deposit money through a Paddy Power betting shop and have that cash added to your Betfair online account.
The minimum deposit with most methods is £10. This jumps to £6,000 for PayPal and £32,500 for Skrill and Neteller. There don't seem to be any limits on the site itself but you will likely face limits from your chosen payment provider. In terms of speed, Betfair is not the quickest and it really should be quicker. You may only need to wait a day or two for your funds to be processed, but in an age where the best sites offer instant withdrawals, even 1 day is not acceptable.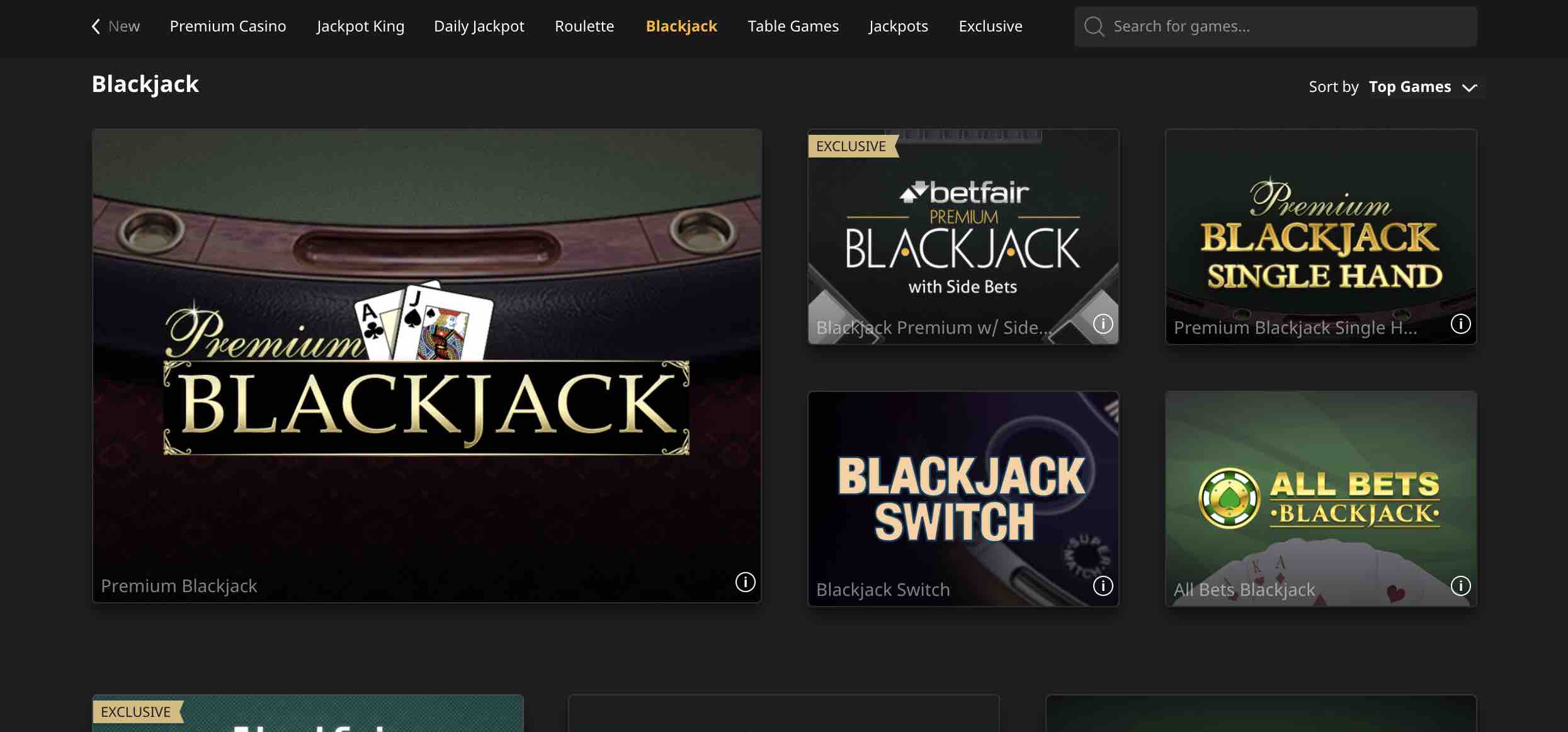 Highlights
One of the World's Biggest Gambling Sites
Lots of Interactive Games
Exchange Bets and Games
Massive Limits and Big Payment Options
Several Bonuses to Collect
Customer Support
Many Betfair customers complain about the customer support, saying that they are unprofessional, slow, and unhelpful. Some go as far as to suggest that the system is worthless while others insist that Betfair is very helpful.
All of these things are true, and I speak from experience.
I have been a member of Betfair for over 15 years. In the early years, I didn't have any issues because I didn't have a reason to contact support. Around 2007/08, I placed a bet for the first goal to be scored during a specific minute, and it was. I watched the game live, I saw it unfold, and then, miraculously, they settled the bet as a loss.
After some back and forth emails with customer support, they told me that they took their information from a particular website. When I checked, all sites were reporting the correct minute except for the one that Betfair relied upon. Not deterred, I contacted the site, spoke with the journalist, showed him the proof, and he eventually (several weeks later) changed the time.
During the interim period, Betfair were horrible. Unprofessional, demeaning—not how you expect a company of this size to operate. It went on for 3 weeks, and when the result was changed, I emailed them to inform them. 10 minutes later, I received a call telling me that they were going to settle the bet as a "goodwill gesture". They claimed not to have gotten my email (massive coincidence) or to know about the mistake, and insisted that they had been right all along and this was just a goodwill gesture.
Mistakes happen, don't get me wrong, but the issue was not the fact that they made a mistake, but the fact that they dealt with it like smug and stubborn children. I forgave them for that, as I ultimately blamed the manager who had been placed in charge, and I continued to use the site, but the issues persisted and I don't recall a time when they were helpful.
That changed when Betfair became part of Paddy Power Betfair and then merged into a bigger company. Maybe it's a coincidence, maybe they actually tried to change, but whatever the reason, it worked. So, yes, it's true that Betfair wasn't the best in those days. In fact, in my personal opinion, it was the worst I have encountered in all my 20+ years of online gambling. However, major changes have been made and the site is much better than it was.
If you gave up on them because of issues you experienced in the old days, I recommend returning to see the improvements.
As an example, the last time I used Betfair was to place a bet on a Manchester City game (although only sports betting stories are betting related, I do use Betfair Casino just as frequently). The bet settled when Man City scored and I quickly used the winnings to place another bet that eventually lost. In the interim, VAR did its thing (and by "its thing" I mean ruining the dreams and lives of football fans everywhere), the goal was ruled out, and my account suddenly appeared as a negative balance of £50.
Curious, I spoke with Live Chat. They told me that if I won a bet or made a deposit, I would lose the first £50. "And what happens if I never deposit again?" I wondered. "Nothing," they told me. A few weeks later, the negative balance was removed in what seems to have been a goodwill gesture (a real one, this time), and all was well!
That would never have happened with Betfair circa-2010.

FAQs
Should I Use the Sportsbook or Exchange?
It all depends on your preference. You will get better odds with the exchange, but it has higher minimum betting limits and can be a little confusing if you're not familiar with it.
Do I Need to Download Betfair Casino?
You don't need to download anything and can play directly through your desktop or mobile browser.
Is Betfair Safe?
Betfair is very safe. It has been active for a long time and is a trusted and regulated site.
Is Betfair Owned by Paddy Power?
The two brands are owned by the same company. It used to be known as Paddy Power Betfair but changed its name to Flutter Entertainment.
Can I Access Betfair in the USA?
Betfair is not regulated to operate in the US. As a major brand, it might be one of the first to move there when/if the rules change, but that likely won't happen anytime soon.
Can I Use Bitcoins at Betfair?
Betfair does not currently accept Bitcoin or other cryptocurrencies.
Final Thoughts
In the early years, Betfair was all about the exchange. You always got much better odds than you did on sportsbetting sites like Fezbet, and while there were limitations, including the fact that the markets are a little limited and you're always relying on others laying the bets, it's hard to beat those odds.
Of course, in using the Betfair Exchange, you were always sacrificing Welcome Bonuses. The site didn't profit directly from your bets and so it couldn't afford to throw a lot of free credits and cash around.
These days, the Betfair Exchange is still king and it remains the reason why many players flock to the site, but thanks to the addition of a traditional sportsbook, casino, and poker room, it has gradually turned into more of a traditional betting destination, not unlike the beloved William Hill.
It has its issues, including its customer support (which has improved, but still isn't ideal) and the fact that some areas aren't very use friendly, but these are relatively minor in the grand scheme of things and Betfair has many more pros than cons.
Betfair Casino Review Details
Restricted Countries:
Africa
Asia
Estonia
France
Greece
India
Iran
Iraq
Israel
Italy
Japan
Netherlands
Russia
Slovakia
Slovenia
Spain
Sweden
Switzerland
US
Languages:
Bulgarian
Danish
English
German
Greek
Swedish
Currencies:
AUD
CAD
EUR
GBP
HKD
NOK
USD