Pros
Good Games
Multiple Payment Options
Live Casino
Sports Betting Platform
VIP Scheme
Cons
Withdrawal Limit
Slow Withdrawals
Generic Design
According to our notes, Joo Casino has been around since 2014. That came as a massive shock to us as we were fairly sure this site was a recent addition to the DAMA N.V. portfolio.
It has the look and feel of a new site as well, and yet at the time of this review, it has been active for 7 years!
It has the look and feel of a new site…
That's good news for players who prefer more experienced and established sites, and it was also great news for us, as it meant we had a lot of history to dig through when compiling this Joo Casino review.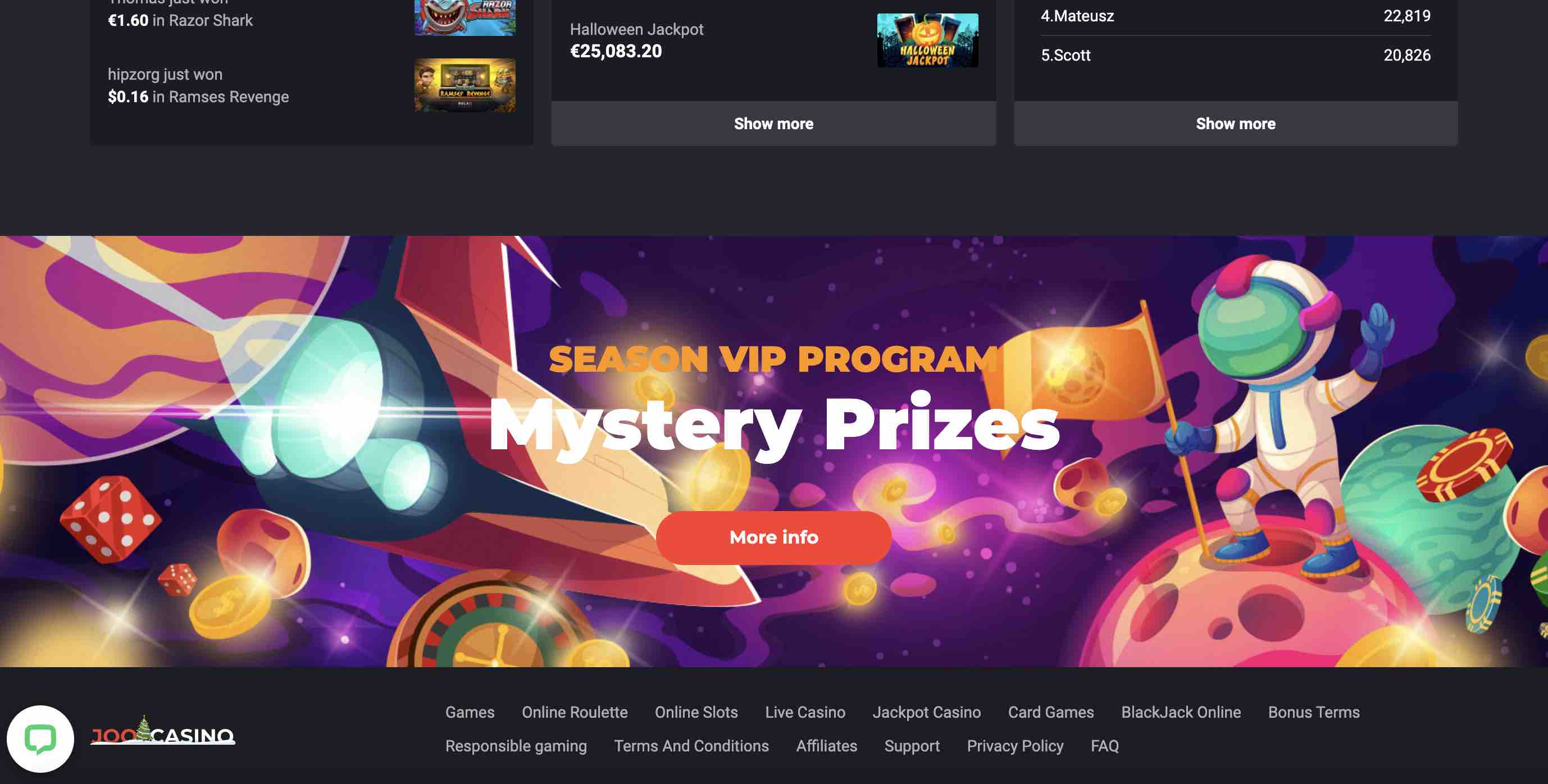 Basics
Call us pedantic, but we like brands, themes, and logos to make sense. They should form a cohesive whole, telling an interesting brand story and doing something that actually makes sense.
Unfortunately, the online casino industry didn't really get the memo and we've talked about this more times than we can count.
Tsars Casino was a great example. We can imagine a pitch meeting that went something like, "I like the name Tsars, let's use that. I don't care what it means. Let's just add some random futuristic cityscapes and hope no one notices."
Joo Casino is another prime example. If you had told us that "Joo" meant "Fortune" in Chinese, we would have been okay with that, especially if it was backed by some symbols of lucky coins and a few waving cats. We would also have been happy to learn that it is an abbreviation for something as obscure as, "John Orders Omelettes", providing the theme is all about an egg-loving guy sitting in a café.
In other words, it can be as obscure as you want it to be, as long as it makes sense and has a reason for being. That doesn't seem to be the case with Joo Casino and that annoys us a lot more than it should.
The thing is, it might mean something and there might be some intent behind it, but there's no brand profile or About Us page, there isn't even a homepage description or mascot. We found one promotional image of a guy in a spacesuit, but if that's what passes for a "theme" these days then people have really lowered their standards.
If you think we're overthinking this, it's important to remember that many online casinos use the same software and offer many of the same features. The brand identity is one of the few things that sets them apart, and if that's completely non-existent, it's just as generic and bland as those €0.05 tins of beans in the bargain bucket of your local supermarket.
Maybe that's harsh, as a casino is much more than a simple theme, and we'll get to those other features soon, but it certainly didn't make a great first impression on us.
Software and Games
The Joo Casino games room is very simple. Everything is neatly laid out and not an inch of virtual real estate has been wasted. You'll find a slideshow of relevant promotional images at the top, followed by categories of the casino's many games below.
Mr. Bet and other cluttered sites could learn a lot from Joo Casino.
You will find several dozen developers in the games room, including classic creators like NetEnt, Betsoft, and Yggdrasil.
The only issue we have with this selection is that there are a lot of fringe developers and less popular creators. For instance, despite listing over 30 different developers, there is no Blueprint Gaming, Playtech, Quickspin, SG Gaming, or Microgaming (some review sites have mentioned Microgaming as an option, but it didn't appear for us).
Instead, there are a few brands that are basically just filler, brands that create basic 3-reel video slots and other old-school games and lack the innovation of Betsoft and the polish of NetEnt.
The good news is that you won't really notice this lack of depth unless you spend a lot of time on the site or, like us, have played thousands of games and are looking for something unique every time.
Joo Casino does have a "Buy Bonus" section, however, and this is always a welcome sight. As the name suggests, this section includes a wealth of slots that let you buy your way to the bonus round. It's not something we would advise making a habit out of, but if you're a big bonus hunter and find yourself getting frustrated when the feature doesn't activate, it's good to have this option.
The games room doesn't have much in the way of virtual table games or other interactive non-slot titles, and it seems to devote all of its focus to slots and Live Casino titles, with the bulk of the latter provided by the brilliant Evolution Gaming. You will find games like Crazy Time, Super Sic Bo, Blackjack Premium, Speed Baccarat, and Monopoly Live.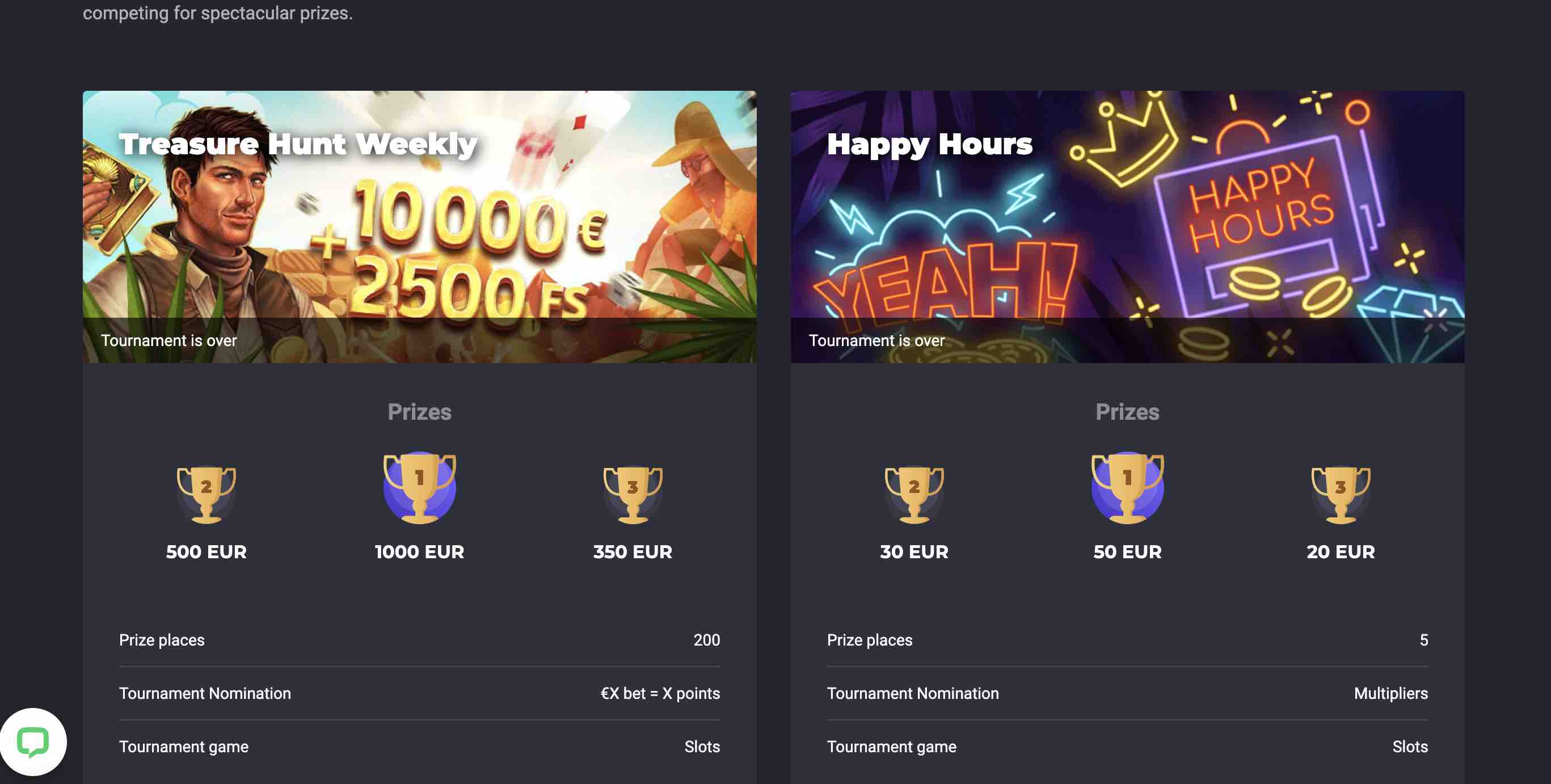 Sportsbook
If you've ever wondered why every sportsbook has a casino attached, the answer is quite simple.
It's because these two have perfect synergism; the software blends together perfectly, the support staff can make the switch and…
Okay, we're joking, it's all about money. Because of course it is. Online casinos are money spinners while sportsbooks provide less of a guarantee.
Sportsbooks can have a bad day and even a bad month. The books are balanced and they will always turn a profit, but that profit varies considerably and can take a hit if the favourites have a good run.
An online casino, on the other hand, provides more guarantees. It also runs from morning to night, is not reliant on existing events and kick-off times, and will never succumb to cancellations or suspensions (as seen during 2020). Adding a casino is an easy decision for sportsbooks to make, and that's why so many of them make it.
It's less common to see a casino move into sports betting, especially when you consider that Joo Casino made the switch during the height of the pandemic, when many operators had been scared away from the industry.
It's a brave move and we personally think it's a good one. It was also made with some clear forethought, as the sportsbook initially emphasized eSports and American sports, which just so happened to be some of the least affected by the pandemic. This allowed them to gradually shift into a "normal" full-time sportsbook, and the result is pretty impressive.
It reminds us a lot of classic sports betting platforms like Rabona and in many ways we actually prefer Joo Casino.
It was still in Beta at the time of writing, but we didn't notice any issues and everything seemed to be slick, smooth, and fully functional.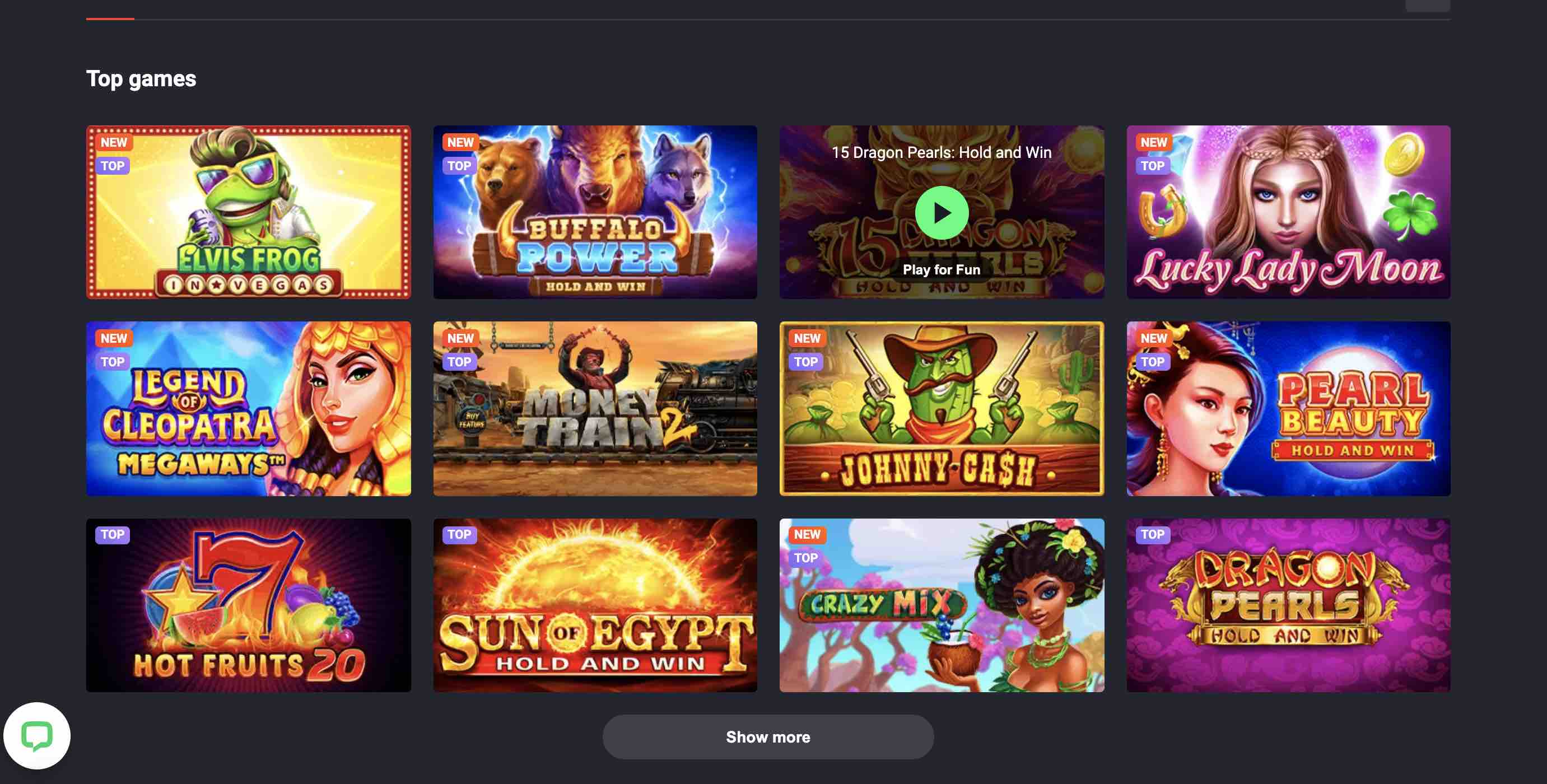 Bonuses and Promotions
The Joo Casino Welcome Bonus is neither here nor there; not big enough to warrant a "pro" and not disappointing enough for a "con". It's fixed at €450 and 150 Free Spins, which means it's toward the small side but still enough to appease all small stake players.
The fact that it is spread across four deposits is a big plus, as it allows casual players to get a bigger piece of the total, but it's disappointing to see that there's nothing here for high rollers.
If you gamble a lot of money and are not tempted by what's on offer, you should take a look at high roller sites like FortuneJack Casino instead.
It's also worth noting that this Welcome Bonus is due to expire just a few days after this review goes live. As a result, it may not be available when you read this. Still, if you click the links on this page you will be redirected to the latest Welcome Bonus that the casino provides.
In our experience, bonuses like this are usually replaced by ones of equal size, and the time limits are really just there to encourage you to act quickly.
Joo Casino also has a VIP Bonus. This helps to turn your regular play into big rewards and is especially useful for those who play often and gamble more than usual. It even increases your withdrawal limit if you advance through to the latter levels, and considering how disappointing that limit is (see below) that's a pretty huge positive.
Payment Options
A withdrawal limit is never a good sign. They are fairly commonplace these days and they are always frustrating. The same is true for Joo Casino's withdrawal limit, but it's also confusing. The Terms and Conditions state that players cannot withdraw more than €2,500 a week, before adding that they are limited to withdrawals of no more than €12,000 a month.
Multiple limits are certainly not unusual. For instance, Araxio casinos like Cadoola limit players to €500 a day and €10,000 a month, which basically means you can meet the daily maximum for 20 days and then need to wait for the next month.
With Joo Casino, however, we feel like the person setting the limits didn't run the numbers. Unless we counted wrong and there are actually 5 weeks in a month, these limits don't make sense.
Withdrawals can also be a little slow at Joo Casino, with a pending time that rarely finishes in under a day and usually takes up to 3 days. In an industry where withdrawals can (and should) be processed in just a few minutes, this is not acceptable.
It's not all bad news, though, as Joo Casino does allow for a multitude of different payment options, including ecoPayz, Skrill, Neteller, Visa, Mastercard, and WebMoney. It also accepts CoinsPaid, which allows it to process payments using Bitcoin, Litecoin, Bitcoin Cash, Dogecoin, and Ethereum.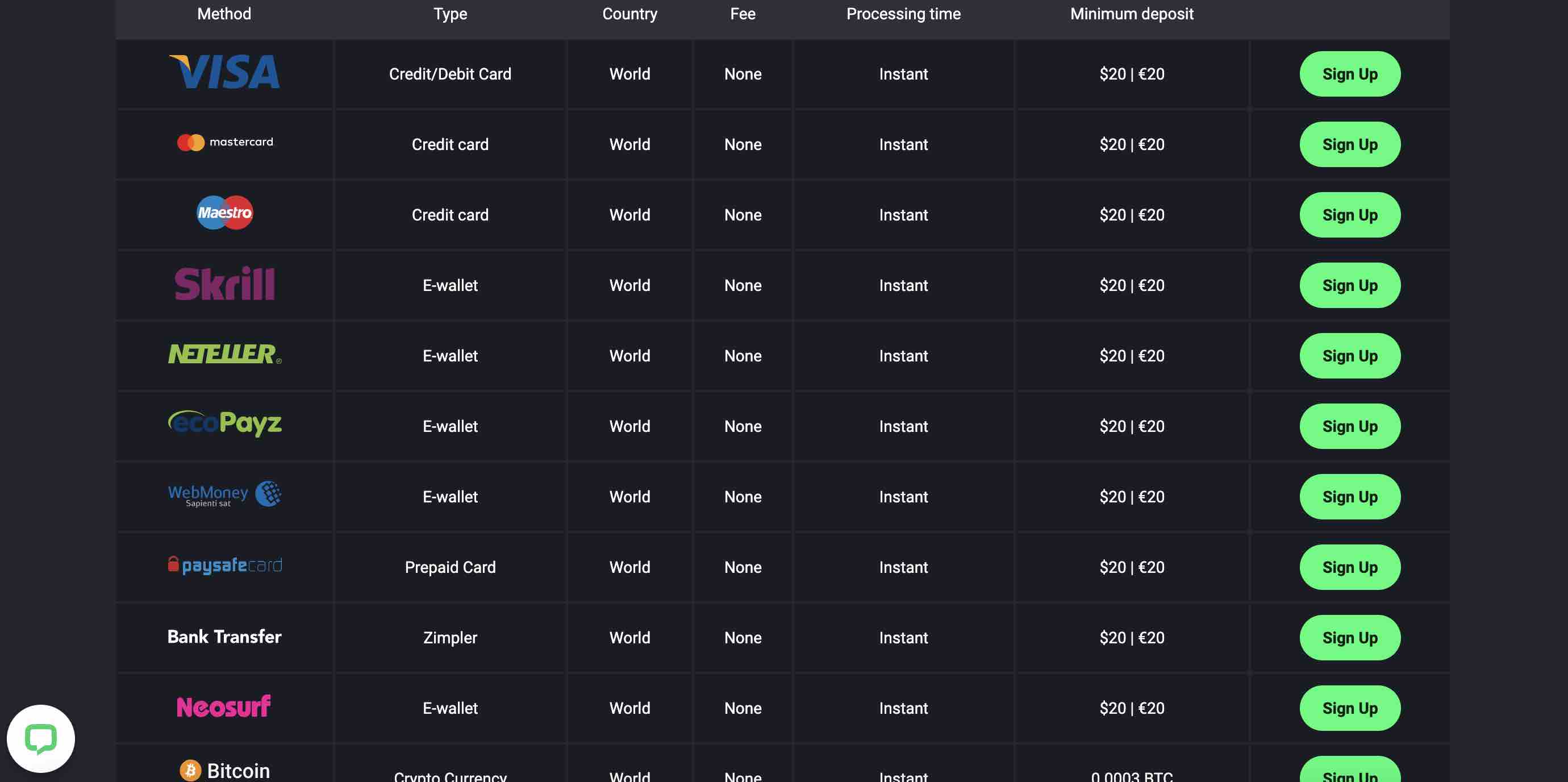 Highlights
A Big Live Casino
Lots of Betsoft Games
Simple Design and Layout
Operated by DAMA N.V.
Accepted Many Payment Methods
Has a Sports Book
User Reviews
There are a huge number of user reviews for Joo Casino and the majority of these are positive. We saw a few negative reviews, but most were angry players venting following big losses, as well as those who had an issue with the withdrawal limit and withdrawal speed.
The anger is something that all casinos experience and something you have to overlook when judging whether a site is good or bad. The withdrawal issues are more telling, as they are issues that we had as well.
On a positive note, most experience reports were positive and Joo Casino went to the effort of responding to all reviews, good and bad. What's more, it responded in a prompt, polite, and professional manner, something that many sites could learn from.
We have highlighted the importance of responding to reviews many times, including in our Cobra Casino review. It's a minor thing really, a small gesture, but it makes a massive difference to prospective and current players.
FAQs
When Did Joo Casino Launch?
Joo Casino was established back in 2014, although it seems to have only really come to everyone's attention during the last year or so.
What If I Have an Issue with the Site?
You should contact Joo Casino's customer support first. This is also true if you have a complaint. Should that fail to get their attention, which is unlikely, you can contact the regulator directly. That's what they are there for!
What Currencies Does Joo Casino Accept?
You can use AUD, EUR, RUB, and more. Take a look at the info table below this review for more available currencies.
Can I Join from the UK?
UK players will need to look elsewhere as Joo Casino does not have a UK Gambling License.
Can I Join from the US?
You can't play here if you are in the United States. That might change in the future and it seems that the USA is preparing for some major regulatory changes, but as of yet, that hasn't happened.
Is Joo Casino for High Rollers?
Due to its weekly withdrawal limits, which are fixed at €2,500, Joo Casino is not the best site for high rollers.
Final Thoughts
Joo Casino is a relatively simple online casino. It doesn't have the bells and whistles seen on our top sites and it lacks the sheer scale of some of its DAMA sister sites. But at the same time, it's not poorly designed, overly cluttered, or severely lacking in the customer service department.
It's on the better side of good, with its games, customer support, and simple design allowing it to tip the scales and making it worth your while.
Of course, if you're a high roller then you're the exception and you will want to look elsewhere. The slow withdrawals and tight limits mean it's just not suitable for big spenders. But if you typically deposit in the tens or hundreds of Euros, none of that will affect you and Joo Casino will come up smelling of roses.
Joo Casino Review Details
Restricted Countries:
Asia
Estonia
France
Israel
Italy
Lithuania
Netherlands
Romania
Spain
Sweden
Switzerland
UK
US
Languages:
Bulgarian
English
Greek
Russian
Spanish
Turkish