Pros
Lots of Great Games
Real Money Tournaments
Generous Loyalty Scheme
Variety of Payment Options
Mobile-Friendly
Fast Withdrawals
Cons
Withdrawal Limit
Very Small Welcome Bonus
Limited Reload Bonuses
"Woo" is not just something you shout when you're at the waterpark pretending you're a kid again and zipping down the slide. To "woo" someone is to persuade them, to convince them, and Direx N.V. is hoping to do just that with its new online casino. Launched in 2020, WooCasino was one of the brand's biggest releases during this troubled year, featuring all the hallmarks of its many other classic online casinos, with a few other features thrown in.
…one of the brand's biggest releases during this troubled year
In this WooCasino review, we'll see if those features have enough to woo you inside. Will you be tempted by the casino's games and bonuses, are the bonuses tempting enough, and how does WooCasino compare to the many other top online casinos owned by this extraordinary gambling brand?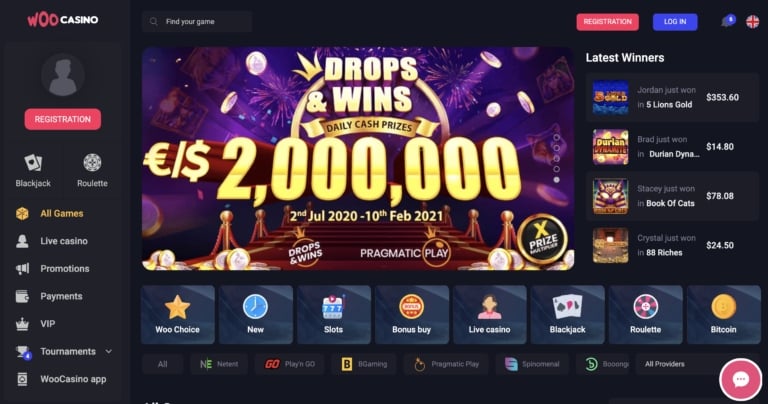 Basics
WooCasino accepts fiat currencies and cryptocurrencies, including Bitcoin, Bitcoin Cash, Litecoin, Canadian Dollars, and Euros. It's available in English, German, French, Russian, and several other languages, and can be played through mobile and desktop using a fully responsive website.
Alternatively, you can download the WooCasino app. This is available on the sidebar at all times. Just scroll down to the bottom of the sidebar on the left of the screen and look for the "WooCasino App" option. It will download this onto your computer or device and let you play from there.
You can't join if you're from the UK and it is also restricted in Sweden, Spain, and in New South Wales, Australia, but it is available in many other regions and specifically targeted to players in Scandinavian, Canada, New Zealand, and parts of Australia.
Bonuses
The WooCasino Welcome Bonus is very similar to the bonus offered by Slotum Casino. But it is actually smaller and somehow manages to be even less impressive.
When you join and make a qualifying deposit, you'll get a 100% bonus up to €100, in addition to 150 Free Spins. Follow this with a second deposit bonus and you'll get a 50% match up to €100, with another 50 Free Spins. That's just €200 and 200 Free Spins in total.
As we often say in these circumstances, it's okay if you're a small stakes player and probably won't be any different from the larger bonuses available elsewhere. After all, there's no difference between a €100 offer and a €10,000 offer if you're only getting €50 from both of them. The problems occur when you start depositing more than that €100 limit, in which case you're potentially missing out on bonus cash.
WooCasino does have an additional Weekend Reload bonus, but just like its Welcome Bonus, it isn't very generous and is fixed at 50% up to €100, with 60 Free Spins.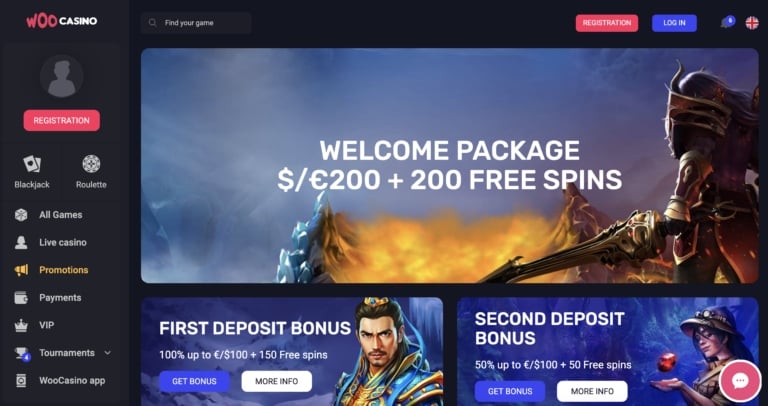 Loyalty Scheme
All new WooCasino players are automatically entered in the casino's Loyalty Scheme. As you deposit and play, you'll collect points, and these will move you through the levels and allow you to collect a host of prizes and payouts on the way.
The first few prizes available are Free Spins, and these are offered in bundles ranging from 10 to 125. As for the cash prizes, these range from €10 to €100,000, or the equivalent in your chosen currency.
There are many levels to Loyalty Scheme and it's one of the best we have encountered. It's a good incentive to stick with the casino over the long term and to spend a lot of money here, but the limited Welcome Bonuses will make players think twice about doing this, and that's a shame.
If the WooCasino Welcome Bonus was on par with some of the others we have reviewed, WooCasino would be one of our highest-ranked online casinos. But it's not, and as a result, it falls short.
For instance, many other Bitcoin casinos have Loyalty Schemes and while they might not be as generous, they still exist and they are paired with great Welcome Bonuses. At CryptoWild Casino, for instance, you can get up to 4 BTCs. Based on the most recent exchange rate, this means the CryptoWild Casino bonus is roughly 80x higher than the one offered by WooCasino.
Games
WooCasino is definitely not short on great games and these are provided by a number of industry-leading developers. The biggest names here include Microgaming, NetEnt, Playtech, Pragmatic Play, Habanero, Big Time Gaming, and Betsoft. This means that players will have access to the stylish innovations, vast selection, and huge jackpots offered by Playtech and Microgaming; the 3D innovations created by Betsoft and NetEnt; the popular Megaways mechanic created by Big Time Gaming, and countless other features.
Click the "Provider" filter option to see a full list of all current gaming providers, along with their logos. Once you click on one of these, you'll see a list of all available games by that provider. This makes it easy to narrow down your choices and find games by your favourite developers, which is something that we're always happy to do.
You can also choose to browse by game type, including Real Money Slots, New Games, and Bonus Buy, to name just a few. The Bonus Buy option is one that we have highlighted several times before and one that we are always happy to see.
With Bonus Buy games, you can pay a fee (often fixed as a multiple of your stake) and instantly access the bonus feature. It's a great option if you find yourself getting frustrated because the bonus doesn't unlock. For instance, we always chase bonus rounds and never bother with games that don't have them. Many times, even when we're on a losing streak, we'll wait until we trigger the feature before calling it quits and trying another game.
If you're the same, check this option, play these games, and save yourself some time and money.
Operators
Direx N.V. is responsible for some of the industry's best online casinos, all licensed in Curacao. These include the fast-firing Gunsbet Casino, which uses a Wild West theme and plays host to many similarly-styled slots, and LadyHammer Casino, which we're told is not, in fact, a euphemism.
Many of these casinos embrace cryptocurrency gambling and have massively positive ratings across the board. Bitstarz is a great example of this. It's one of our personal favourites and on a competing casino review site, it has a near 10 out of 10 user review rating.
Even its "lesser" casinos have relatively high scores. In fact, the aforementioned "LadyHammer" (it probably has something to do with boxing or Warhammer or…we don't know. Answers on a postcard please) is one of their worst ranked casinos and still has a score of nearly 8 out of 10.
For more information, read our review of Bitstarz Casino. In fact, you can just take a look at our general top casino top list, as a large percentage of these are Direx casinos. That's not by design, however. Our process entails searching for the latest and greatest Bitcoin casinos and listening to player recommendations. The casinos make it onto our list before we even learn about their owners.
Direx has just made a bigger mark in the Bitcoin casino gambling industry than any other brand.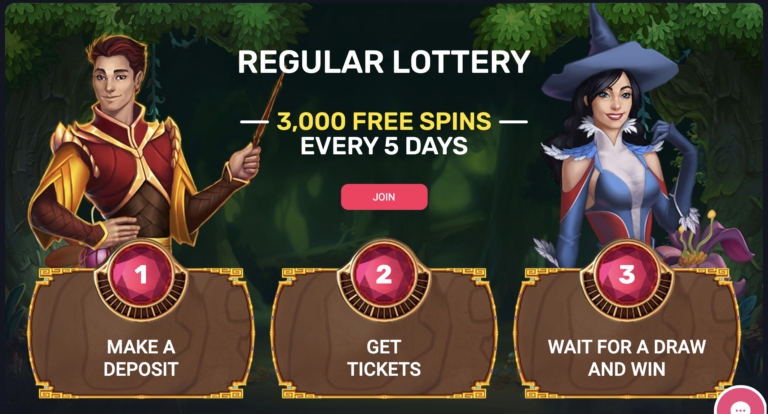 Payment Options
All deposits can be made free of charge at WooCasino. The minimum deposit amount ranges from €10 to €20 for fiat currencies and 0.001 for BTCs. There is no maximum deposit for Bitcoins but there is a maximum for fiat currency methods and this is fixed at €4,000.
As for the withdrawals, the minimum is 0.001 BTC and the maximum, as listed on the payment details page, is 2 BTC. However, as noted with other Direx casinos, this doesn't mean that you can withdraw up to 2 BTCs at a time. In fact, the casino has fixed a limit of just €4,000 a day, or the equivalent in your chosen currency, and this extends to €50,000 a month.
We're not too concerned by this. It's still a withdrawal limit and, as such, it will cause problems for some players. But you have to be a high roller to encounter any issues and even if you are, unless you win in the high 6-figures every month, you can just roll your withdrawal to the next month.
When you compare these limits to the €500 a day and €5,000 a month that some other new online casinos have, WooCasino begins to look incredibly generous.
As far as processing times are concerned, there is a pending period of just a few hours on average and, in most cases, your withdrawal will be processed in a matter of minutes. However, this will depend on the size of the withdrawal and whether or not you have a verified account. If not, you may be asked to submit additional details and this could prolong the process.
The fastest methods are cryptocurrency methods, such as Bitcoin, Litecoin, Ethereum (these cryptocurrencies and others are processed using CoinsPaid) and web wallets like Neteller and Skrill. If you're using bank transfers, credit cards, or debit cards, you need to wait several days to receive your winnings.
It's worth noting that some methods are only available in some countries. Interac, for instance, is an instant payment service offered to players in Canada. MasterCard is also limited to specific regions and credit cards on the whole will not work in some countries. You can find more information relating to your specific country in the WooCasino Ts & Cs.
Information is listed on the payment page as well, but we wouldn't focus on this too much. Not only are the limits in direct contradiction of the Ts & Cs and our own personal experience, but there is also a notice at the bottom that makes a redundant statement concerning the invalidity of payment methods for countries that can't even join the casino.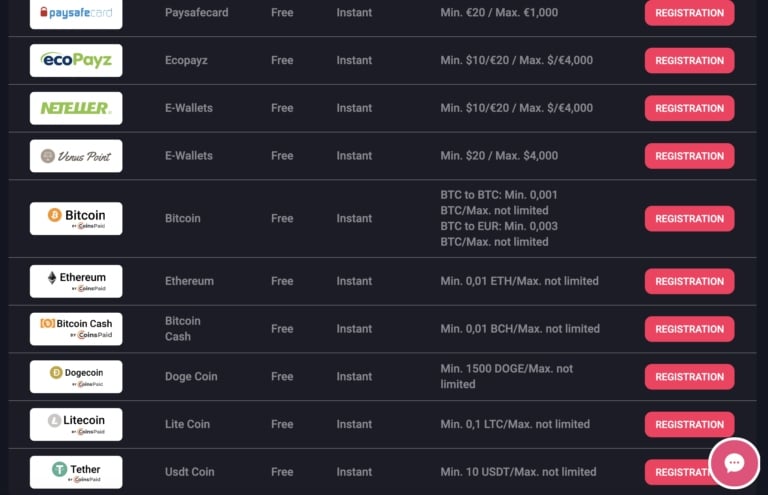 Highlights
Great Games
Lots of Top Developers
Loyalty Scheme
Bitcoins and Fiat Currencies
Tournaments
Mobile-Friendly
User Reviews
In addition to the Welcome Bonus, one of the issues we have with WooCasino is its customer support, or lack thereof. Direx casinos usually do very well in this department. They are quick, professional, and also respond to negative reviews and complaints, showing their eagerness to appease players who have had a negative experience.
Where WooCasino is concerned, this is not the case. It does not respond to negative reviews (or positive ones) and doesn't seem as dedicated in this area as some of its sister sites. The good news is that you probably won't need to contact them and will never encounter the customer support. But it's good to know that they are there if you have an issue and will respond to bad reviews if you feel aggrieved enough to leave them.
FAQs
Can I Place Sportsbets?
WooCasino does not have a sportsbook attached just yet. It is just an online casino. If you want to place some bets, you need to check out a site like Zet Sportsbook and Casino.
Who is WooCasino Targeted Toward?
It seems to do a lot of business in Australia and Canada but is also popular across Northern Europe.
What is the Withdrawal Limit at WooCasino?
You are limited to withdrawals of no more than €4,000 a day.
Can I Join from the UK?
WooCasino does not have a license from the UK authorities, so you are not able to join from this country.
Can I Join from the US?
Online gambling is still strictly limited in the United States and sites that are regulated outside of the country are not available there. That is steadily changing, though.
Conclusion
WooCasino has a lot of things going for it. The games are good, the layout is clean and easy to navigate, and it's run by an established and respected brand. One of the few things that we can't get over is the Welcome Bonus, which is very low when compared to other top Bitcoin casinos.
Does this mean that you should stay clear? Not at all.
It just won't appeal to players of all types and budgets. For instance, if you're a medium stake player or high roller, and you're looking for a casino to join for the next few months or even longer, this is probably not the right one. You would be better off with a casino that has a Loyalty Scheme in addition to a big Welcome Bonus. The King Billy Loyalty Scheme, for instance, is very generous, fun, and well structured.
Not only that, but King Billy also offers 200 Free Spins and up to €1,000 for new players, which is a good 5x larger than the one offered at WooCasino.
On the flip side, if you've already joined a bunch of online casinos, have collected your bonuses, and are just looking for another one to add to your list, go for it! Of course, as a small stake player, you're good either way, as you won't deposit enough and earn enough to exceed these limits.
In any case, WooCasino is a very solid online casino that ticks many boxes, has a lot to offer, and is as secure, safe, and fair as you would expect a Direx N.V. online casino to be.
WooCasino Review Details
Restricted Countries:
Belarus
France
Israel
Italy
Latvia
Lithuania
Netherlands
Spain
Sweden
Switzerland
Turkey
UK
US
Languages:
Czech
English
Finnish
German
Norwegian
Polish
Russian
Currencies:
AUD
BTC
CAD
ETH
EUR
LTE
NOK
NZD
RUB
USDT