Pros
Lots of Games
Lots of Bonuses
24/7 Live Chat
Proven Fair Games
Araxio Owned Casino
Mobile-Friendly
Cons
Very Low Withdrawal Limits
Limited High Roller Offers
No Bonuses with Skrill or Neteller
Buran Casino is one of many top online casinos owned by Araxio Developments. In fact, at the time of this review, several years after the casino launched, it is one of the highest-rated and most consumer-friendly casinos on the Araxio roster. It has a stylish logo, adopts a slick-almost-futuristic theme, and incorporates lots of colourful accents and visuals to help the site standout.
…one of the highest-rated and most consumer-friendly casinos on the Araxio roster.
However, along with all of the good features that the casino has to offer, there are a few bad ones thrown in for good measure, including an incredibly frustrating issue that we have with all casinos owned by this brand.
Keep reading this Buran Casino review to learn more.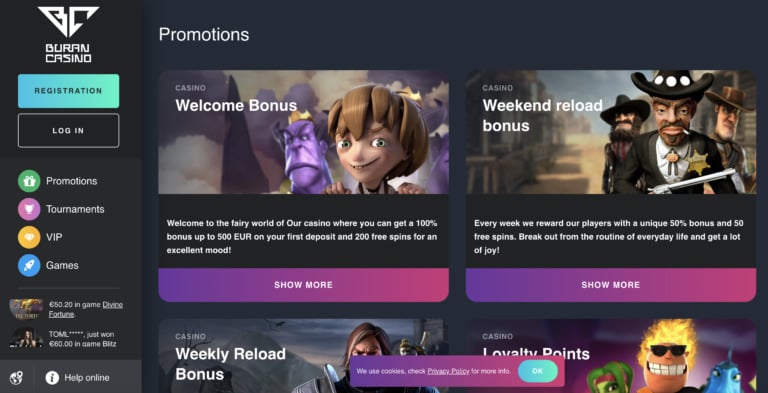 Basics
The fact that Buran Casino has a Curacao casino license means it is available to players across Canada, New Zealand, and Northern Europe, with a particular focus on the latter. One of the biggest surprises is that Buran Casino is not available in Australia, one of the biggest gambling regions in the world and one that is usually open to Curacao casinos.
If you're in Australia and are looking for a highly-rated Bitcoin casino, take a look at Winz Casino instead. It has some of the same limitations as this casino has (more on that below) but also offers up to 5 BTC for all new players.
Other restricted regions include the United Kingdom, United States, Belgium, and the Netherlands. For a full list of restricted countries, available currencies/languages, and more, take a look at the list of data below this Buran Casino review.
Games
Take your pick of over 1,900 online casino games at Buran Casino. It's a vast selection and it's provided by some of the best developers in the world, including NetEnt, Quickspin, Betsoft, Red Tiger Gaming, Pragmatic Play, Yggdrasil, and Play'n GO, while all Live Dealer games come courtesy of Evolution Gaming.
Bitcoin casinos rarely disappoint in the online gaming department and Buran Casino is definitely not an exception to that rule. We spent several hours playing these games and could have happily been there all day. That's always a very good sign for us, as we have reviewed hundreds of casinos, played thousands of games, and are prone to getting very bored very quickly.
Any casino that can hold our attention for that long has to be doing something right.
The expansive selection of games is available on both mobile and desktop, with support for Android, iOS, Windows, and Mac, as well as most web browsers.
You will find games of Poker, Blackjack, Roulette, Sic Bo, Craps, and more. These are provided alongside over 1,500 slot machines, as well as an abundance of interactive titles like Bingo and Keno. You're spoilt for choice, and the simple navigation settings ensure everything is listed clearly and it's easy to find the games you're looking for.
Like all good modern Bitcoin casinos, Buran Casino has tournaments. These remind us of the varied tournaments at Nomini casino. They basically allow you to spin your favourite slots and secure additional credits, spins, bonuses, and more. Some of the biggest ones actually give you Loyalty Points, but there are others with cash sums offered. In all cases, you don't pay to enter and get to keep all of the cash you win from those spins, so it's everything to gain and nothing to lose!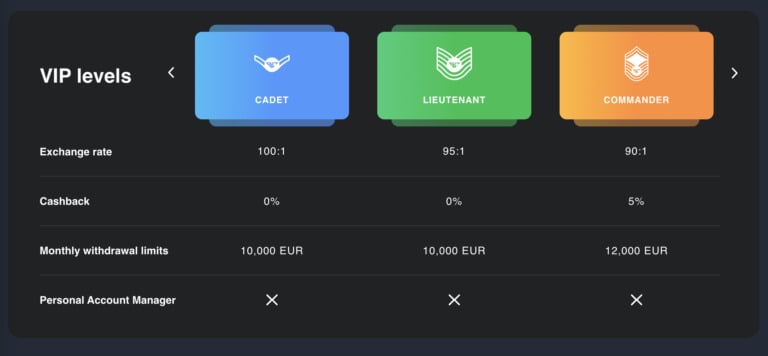 Bonuses
Every new Buran Casino player can collect a bonus of up to €500, along with 200 Free Spins. This is released in the form of a 100% Matched Bonus. If you deposit €100, for instance, you'll have €200 to play with and 200 spins to boost your balance.
You can qualify with a minimum deposit of €20, with the spins released in bundles of 20 over 10 days. The wagering requirements task you with clearing 35x for the Welcome Bonus and 40x for the spins. Although those terms sound pretty generous, the 35x applies to the bonus amount and the deposit amount, effectively creating a 70x wagering requirement.
It means that a deposit of €100 will require a total wager of €7,000 before the money is ready for withdrawal. To clear these limits and meet those terms, you're restricted to maximum bets of €5 and to specific slot machines, with most table games and Live Casino games accounting for very little or nothing at all.
As some of the slots will let you play, but won't impact your wagering requirements, we recommend taking a look at the Terms and Conditions before starting your journey.
Other Buran Casino bonuses include weekly Reload offers, regular Free Spins, Cashback, and more.
Rather disappointingly, but not entirely unexpectedly, Buran Casino doesn't allow Skrill and Neteller users to collect most of these bonuses, including the Welcome Bonus. Unfortunately, this is the norm these days, and if you want to collect any of that bonus cash, you'll need to change your payment preferences.
VIP Scheme
The Buran Casino VIP Scheme is not quite as impressive as the GunsBet Casino Loyalty Scheme. You won't collect perks and rewards, and unlike some other major VIP schemes, there are no exclusive gifts and event tickets either.
However, the basics are there. You'll start at the Cadet tier, before advancing through 5 levels and finishing as a Marshal. As you advance, your maximum withdrawal limits will increase, you'll earn more cashback, and you'll also collect a higher rate of Loyalty Points that can then be exchanged for cash or credits. As always, the highest depositors will earn the most points and collect the most rewards, but it's all relative, and you don't need to bet big to get your name on the board.
Click onto the "VIP" tab for more information. You can keep track of your progress, see what level you're at, and exchange your points when you have enough. We recommend visiting this section after every few sessions and not simply refreshing it multiple times a day. It's easy to get obsessed, and before you know it, you'll find yourself depositing and wagering big just to get more points.
It's a trap that most players fall into, and it's a reckless and pointless one. It would be like spending more money at your favourite electronics store just to earn a few more points and collect a free keyring.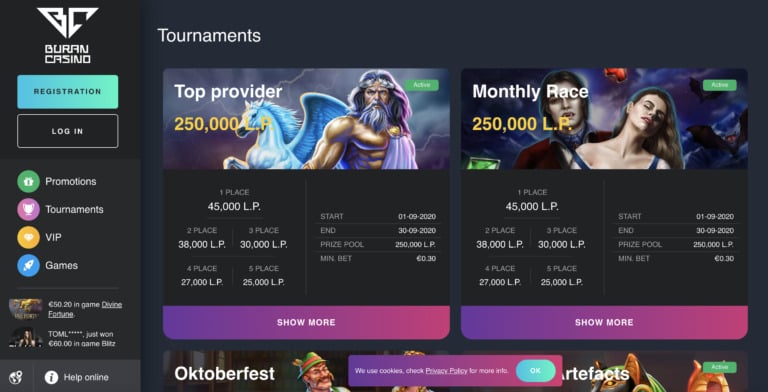 Payment Options
Visa, Mastercard, Klarna, PaysafeCard, Neteller, Skrill—these are just a few of the traditional payment methods available at Buran Casino. They are joined by a host of cryptocurrencies, including Bitcoin, Litecoin, Ripple, and Ethereum. Obviously, these are the methods we would recommend the most, not only because we are a crypto-focused casino, but because they allow you to redeem the bonus money and ensure you play quickly and safely, while collecting all of your winnings in just 24 hours.
In fact, that speed is a constant with all of the payment methods at Buran Casino. You will need to wait a little longer if you're using a debit card, however, but this wait is standard and has nothing to do with the casino.
The only really negative thing about this aspect of Buran Casino is the withdrawal limit. We'll discuss those limits in the next section, as there is a lot to cover.
Limits
We've covered a lot of positives in this Buran Casino review, now it's time for one of the biggest negatives: the withdrawal limit.
Players are limited to a maximum withdrawal of just €500 per transaction and €10,000 per month. It's a rule that makes life very difficult for high rollers and one that features on all casinos owned by this respected operator.
Those high rollers can benefit from an increased limit of €20,000 a month if they meet the deposit requirements, but even that's not enough.
Many high rollers deposit upwards of €20,000 a month and may wager up to €100 on a single spin or card game. Consider this, and the fact that 1,000x wins are common, and you have a situation where it's very possible to win upwards of €100,000. If this happens, you will need to wait 5 months to get your money, and that's just from one big win and one lucky spin.
Of course, if you're a small stake player, you don't need to worry about any of this. If you're depositing up to €50 at a time and wagering a few Euros on every spin, it's unlikely that you'll scoop more than €10,000, and if you do, it just means you'll need to wait for the next month before you get your cash.
Highlights
Stacks of Games
Mobile-Friendly
Fair and Secure
Good Customer Support
Fast Withdrawals
Dedicated Live Chat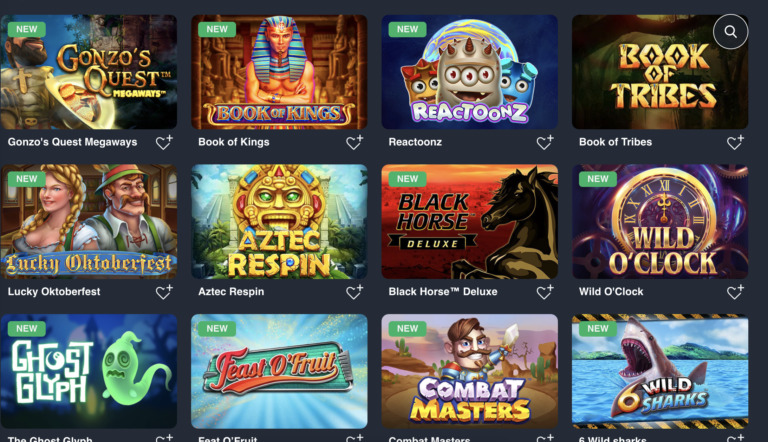 User Reviews
When it comes to reviews, there are usually two constants with Araxio casinos. The first is that all negative reviews will have understanding comments from the casino's support team, as they try their best to find a solution. The second is that 90% of the negative reviews will complain about the withdrawal limit (something we can definitely sympathise with).
Where Buran Casino reviews are concerned, there are definitely plenty of complains about the withdrawal limit, but the casino doesn't respond to reviews. It's a shame, as it proves the casino is devoted to helping their customers and it also gives aggrieved players an outlet.
Still, it's not all bad, as many Buran Casino reviews are positive. Players clearly have a lot of good things to report, and this applies pretty much across the board, with the exception of the withdrawal limit.
In addition, Buran Casino has very good customer support. Members are invited to contact the support team via Live Chat, which is available around the clock and is incredibly helpful.
If you take a peek at the Buran Casino sidebar, you'll notice that it keeps track of all recent winners and even has a space devoted to welcome new members. It's a feature we had issues with in the past, noting how some sites, and one in particular, used this feature to detail the full username of the email address. And considering many members use their email address in place of a username, you can understand why we had an issue.
Thankfully, Buran Casino doesn't do any of this. We're sure that some private players will still have an issue with it, but as far as we can tell, only the first four letters of your username are used, as well as the exact win amount. As the game won't let you create a username of just 4 characters, and no personal or sensitive information can be gleaned, we can't see why this would be an issue.
FAQs
Can I Join From the UK?
What is the Withdrawal Limit on Buran Casino?
You are limited to withdrawals of no more than €10,000.
Is Buran Casino a Scam?
Buran Casino is not a scam. It is a legitimate and fair online casino.
Can I Use Bitcoin?
Yes! Buran Casino is a Bitcoin-friendly online casino.
Can I Play Buran Casino in my Country?
Take a look at the list of restricted countries below this review. If you country is not listed here, you can play at Buran Casino.
Final Word
Every time we review an Araxio casino, it feels like we make many of the same points. We highlight how impressive the bonuses are, talk about the wide selection of games and the great customer support, and are then massively disappointed by the withdrawal limit. It was the same story with Casinia Casino, which otherwise did everything right, and Buran Casino is no exception.
We're not going to go into this again, as it is something we have persistently moaned about in the past. However, needless to say, if you deposit upwards of €200 at a time, and expect to be withdrawing much more than €10,000 a month, this is probably not the casino for you.
In such cases, we recommend taking a look at the many other online casinos we have covered, most of which are a little more accommodating when it comes to high rollers. MELbet is a great example, and while there are limits for some players, these are nowhere near as restrictive as the ones at Buran Casino.
If you're not a high roller and will not meet those targets, we have some good news for you, as Buran Casino is a great online casino! You may not think it, considering we have devoted many paragraphs to complaining about the site, but it really is. In fact, the same goes for most Araxio Development casinos. They are great, but only if you are a small stakes player or have a lot of patience!
Buran Casino Review Details
Restricted Countries:
Asia
Australia
Belgium
Bulgaria
Cyprus
Denmark
Iran
Iraq
Israel
Italy
Malta
Moldova
Netherlands
Portugal
Spain
Sweden
Switzerland
UK
Ukraine
US
Languages:
Chinese
English
German
Hungarian
Polish
Portuguese
Romanian
Russian
Turkish