Pros
Respected Developers
Great Games
Fiat/Crypto Methods
Betsoft and NetEnt
Well Structured Casino
Good Customer Support
Cons
Withdrawal Limit
No Bonuses for Skrill/Neteller
With a license from Curacao, Casinomia is an online casino that primarily targets Canada, Australia, Russia, and large parts of Northern Europe. It's a solidly built site that's backed by some great developers, impressive bonuses, and an array of payment options.
This super-accessible site appeals to a wide range of players, and there are several languages and currencies available. To switch between site languages, just click the flag symbol in the header or footer. Options include English (Union Jack) and French Canadian (Quebec flag), as well as 8 or 9 others.
…a solidly built site that's backed by some great developers, impressive bonuses, and an array of payment options.
You can find a full list of all accessibility options and more at the bottom of this Casinomia review. But first, we need to cover the basics, telling you what this casino has to offer and whether it's worth your time and money.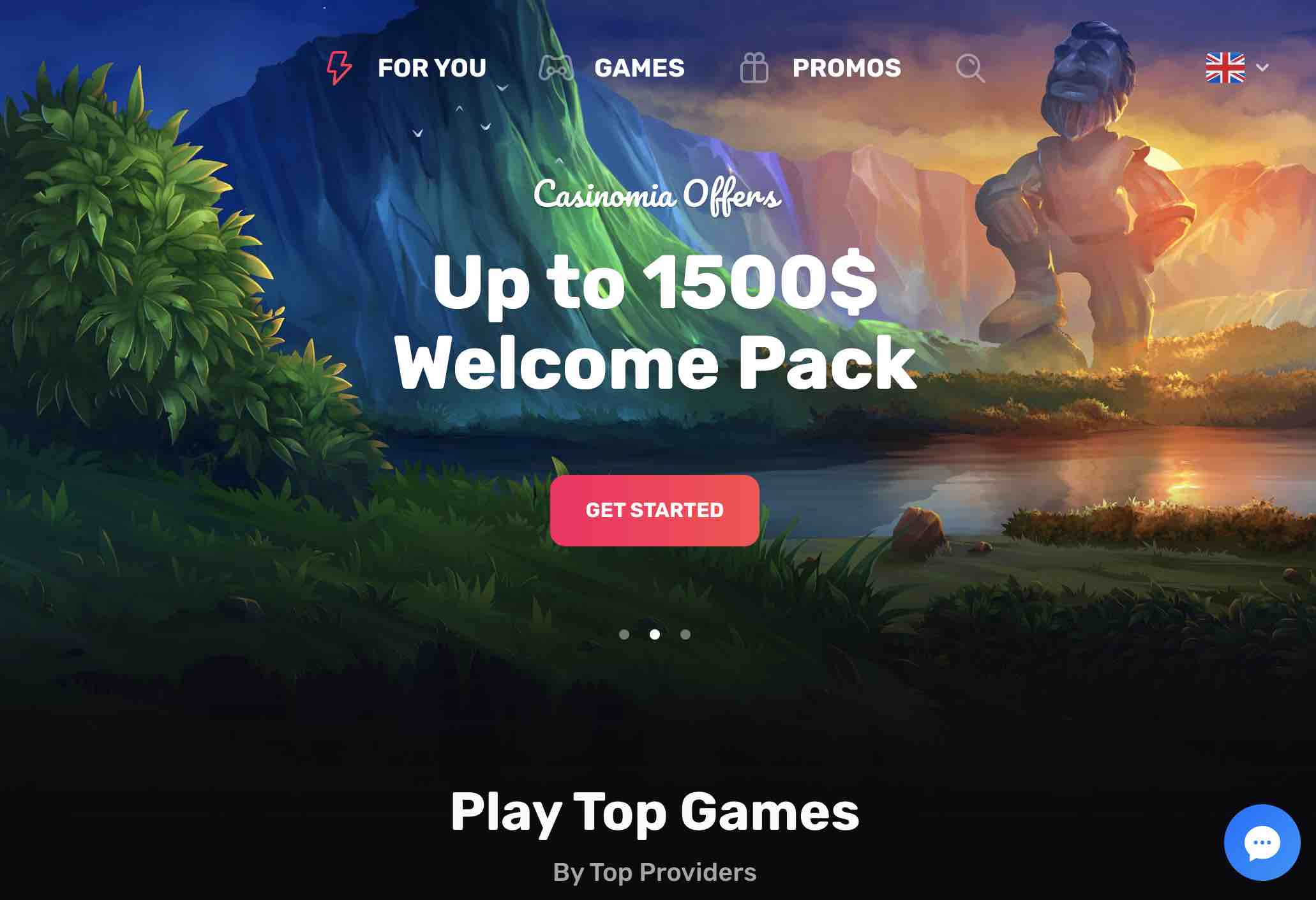 Bonuses
Wizards and online gambling go hand in hand. We're not entirely sure why, but these magical bearded guys seem to pop up everywhere, from real money slots to casino themes and more.
Maybe it's an aesthetic that players respond to. Maybe they're trying to imply that their games or bonuses are "magic". More likely, however, they're just cashing in on the seemingly endless popularity of these purple pointy-hat-wearing magicians. After all, some of the biggest films and TV shows of the last few years have featured wizards and fantasy elements.
In any case, it's a theme that was designed to be unique and ends up looking a little generic. However, that's not the case with Casinomia.
This fantasy-themed casino doesn't overdo things. You won't find a big fantasy world like the one created for Tsars Casino. It's subtle, selective, and while we don't usually like that sort of thing, it actually works here.
The site looks great on all platforms and has a streamlined and simplified user-interface.
You'll find a sidebar on the left of the screen and all of the necessary info in the middle. Use the sidebar to browse through the main info, check the daily winners, and get briefed on the latest news; use the main page to collect promotions, play games, and more.
New online casinos tend to go one of two ways where the aesthetics are concerned.
They either try to do too much and end up looking cluttered or they overly simplify things and leave everything looking barren. The best casinos are the ones that strike a balance between these two styles and that's exactly what Casinomia does.
As good as the desktop software is, the mobile version is even better. You can download this through the Casinomia website, with options for Android and iOS.
Games
Themes aren't the only things that can get a little repetitive in the online casino sector. You will also see many of the same operators.
This is especially true for Bitcoin online casinos, as it seems like just a few developers have a stake in operating the majority of casinos. The biggest of these is Direx N.V., the owners of the highly-rated Bitstarz, but DAMA and Araxio also have their fair share.
None of these brands have a say in the operation of Casinomia.
It's actually owned and run by a company known as Abudantia B.V. If that name doesn't ring a bell, don't worry, as it was new to us as well. In fact, it seems that Abudanita has a stake in just three online casinos and Casinomia is the first to feature here on Coinbuzz.
That's not something to be concerned about, however, as it's a certified, licensed online casino that operates within the confines of gambling law.
It has a strict KYC and AML policy, a dedicated responsible gaming program, and it works with the best developers to ensure complete fairness at all times.
The casino's games are provided by a selection of the world's best developers, including the brilliant NetEnt and the prolific Microgaming. Betsoft is also included and adds an extra dimension to proceedings.
We have praised Betsoft a lot over the years and always have a good word for this developer. If you have ever seen their games, you will understand why. There are many great developers out there but when it comes to graphics, few can compare with Betsoft.
It's like the entire industry is relying on previous generation PlayStation 3 technology, and Betsoft is out there using the PS5. They really are leaps and bounds ahead of the competition.
Of course, looks aren't the only thing that matter. You need style as well as substance. But Betsoft delivers in that department as well.
In our opinion, it's not the best for progressive jackpots and high RTPs, but these things are still available. More importantly, where Betsoft is lacking, developers like Microgaming, NetEnt, and Yggdrasil are more than capable of filling the gaps.
At Casinomia, you'll find all of these and more.
As you would expect for a site launched in 2019, Casinomia also has a Live Casino. This is backed by the innovative geniuses at Evolution Gaming, which means you have access to games like Lightning Dice, Dream Catcher, Crazy Time, and more.
Casinomia has hundreds of games for you to choose from and it also seems dedicated to expanding and improving its range whenever possible. This is something that you would expect for a new and growing online casino but it's something that you don't always find.
In fact, whether a casino updates its selection or not is a good indicator of quality and legitimacy.
There are sites out there that were founded as basic turnkey operations, often as sister projects to something much larger. If they begin to fail, there is often a process of many months at which point the casino begins to fade away. Marketing stops, updates cease, and they just go through the motions.
You never want to join at this point because there's no guarantee that you'll have a fun, clean, and hassle-free experience. So, if a casino is a good few years old and doesn't seem to be be updating its games, take that as a sign that you need to move on.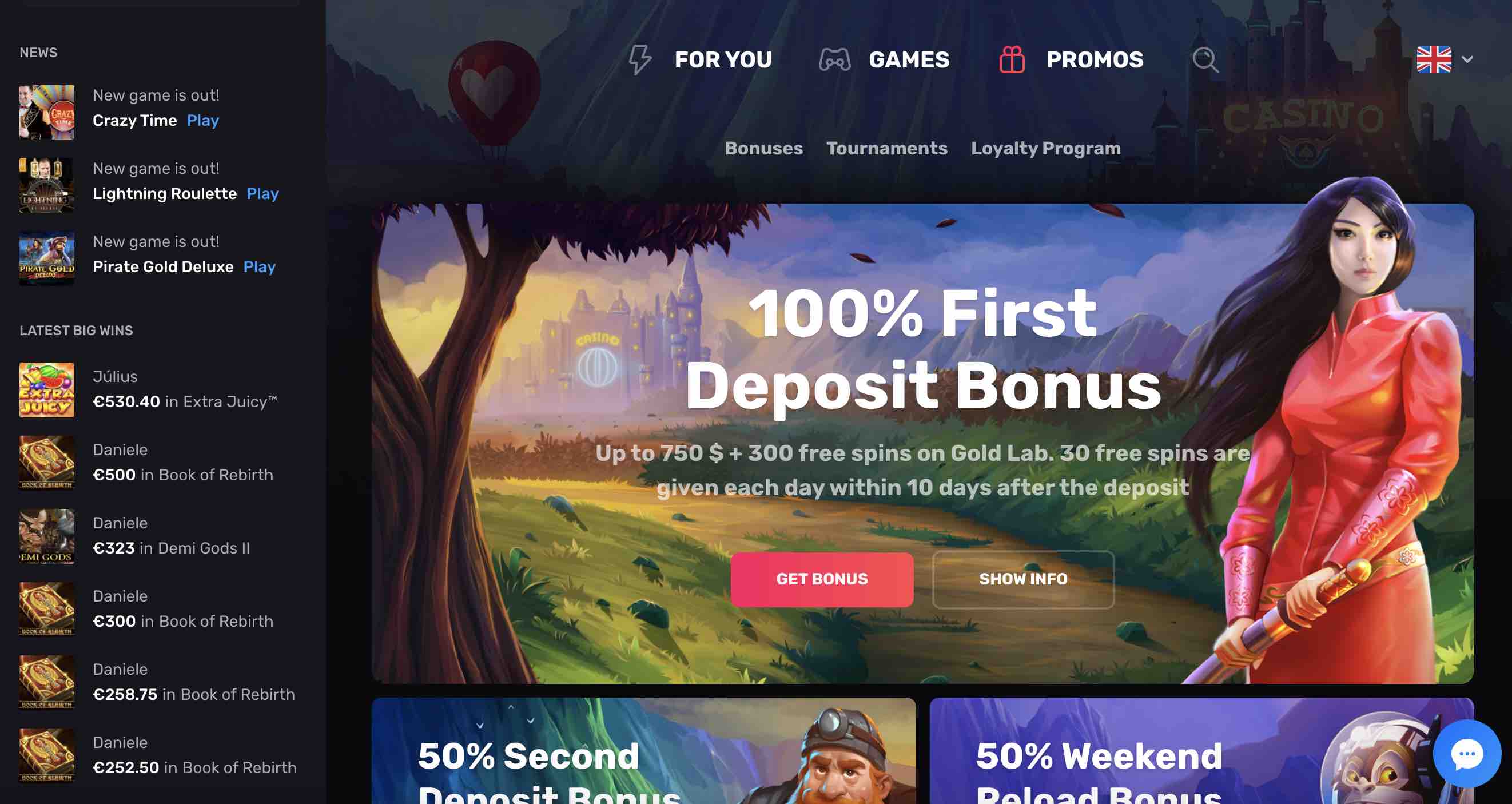 Bonuses
As a new Casinomia player, you are entitled to a bonus of up to $2,250. This is spread across your first three deposits, the first of which also comes with a bundle of 300 Free Spins.
To qualify, simply deposit a minimum of $15 using one of the many verified payment options discussed below. There is a 50x wagering requirement to clear and you can bet a maximum of $10 when meeting these requirements.
The Free Spins make for a nice addition to this bonus, but it's also a relatively pointless one, as the terms restrict you to winnings of no more than $30. That's incredibly low for a total of 300 spins.
Before we discuss the other bonuses, there is one other major issue to highlight.
It's something we have seen many times before, including in our recent review of Cobra Casino—you won't qualify if you use Skrill or Neteller.
This issues comes up time and time again and it frustrates us almost as much as withdrawal limits. These e-wallets are incredibly popular, and for many players, they are the only conceivable option alongside PayPal.
If a casino doesn't have PayPal, these players look to Neteller or Skrill. At any other time, that would be fine. Personally, we don't like Skrill or Neteller as much as other options, but they are quick and easy. With Casinomia, however, they stop being a valid option as using them disqualifies you from collecting the main bonuses.
What's the point of joining a new online casino if you can't collect the Welcome Bonus?
Of course, it's not a huge issue for the majority of players on this site. We're a cryptocurrency casino review site, so there's a good chance most of you are here for Bitcoins and other payment methods.
Now onto the other bonuses. Casinomia has regular Cash Drops, Slot Tournaments, Reload Bonuses, and Free Spin offers. It also has a Loyalty Program, and all players become members as soon as they join the site.
Banking Options
Casinomia accepts a small but varied range of banking options. On the cryptocurrency side of things, you can use Bitcoin, Ripple, Litecoin, and Ethereum. If you're looking for more traditional payment methods, Casinomia also accepts Visa, MasterCard, Neteller, Skrill, EcoPayz, and Yandex.
Payments are neither quick nor slow, with the average pending time taking between 12 and 48 hours. For cryptocurrency and e-wallet users, this means you'll get your winnings within a couple of days. Unless, of course, you need to verify your identity, in which case you may need to add a few more days.
And now for the big issue, the bone of contention.
If you have read our previous reviews, including the one on BetMaster Casino, you may know what's coming…
Limits
The withdrawal limit on Casinomia is nowhere near as bad as it is on other online casinos.
Some of the sites we have reviewed, including Fezbet Casino, limit players to no more than $500 a day and $10,000 a month.
That may sound like a lot of money and to some players it is. But what about the players depositing $500 at a time? Imagine playing at a casino where your average deposit amount is also the withdrawal limit!
If you accidentally hit that "deposit" button twice, your first instinct will be to return one of those payments to your account. At any other time, it's a minor issue. You may have to wait a few hours or even a day or two, but that money will be returned and in the meantime you can play and win.
In this case, however, simply returning that money means you have reached the withdrawal limit and are seriously restricted as a result.
At Casinomia, you can withdraw as much as $2,000 per day, which gives you much more freedom than $500. However, you are restricted to just $4,000 a week, which is far from ideal.
As a result, high rollers may need to look elsewhere.
Highlights
Good Selection of Games
A Three-Part Welcome Bonus
Loyalty Scheme
Bitcoins and Fiat Currencies
A Growing Range
Well-Designed Casino
FAQs
Can I Play in the United Kingdom?
Casinomia is not available to players from the United Kingdom. You can explore several other top sites though, including Paddy Power Casino.
Can I Play in the US?
Like many European sites, Casinomia isn't available to players in the United States.
What Sites are Like Casinomia?
There are many great sites out there that offer something similar to this site. It's not all that unique. Take a look at our casino reviews for other top BTC sites.
If it's Not Available in the US, Why Accept USD?
USD is a currency on most casinos. Just because a site accepts this currency, doesn't mean that it is secretly open to players from the US. It's universal and is commonly accepted and processed on most web wallets, so it's a good default option for international casinos.
Is Casinomia Safe and Fair?
Casinomia has a license from the authorities of Curacao, ensuring that it is very safe and fair.
Reviews and Support
Casinomia goes to great lengths to appease its customers, and one of the ways it does this is by responding to reviews left on major third-party websites. It's a strategy we have discussed in the past, commending those that do it and criticizing those that don't.
Take a look at our BitKings Casino Review for more info, as we elaborate a little more there.
It can be tricky to find the right tone, as you need to be professional and helpful. You need to be honest, but at the same time, you should refrain from being petty. Casinomia does a good job of striking this balance. It's not perfect, but at least they're responding and at least they are showing their intent.
This gives you an outlet if you have an issue with the casino. In the unlikely event that you don't get an answer or solution through Live Chat, you can let your thoughts be known in a review.
That doesn't mean you should blackmail them, and unfortunately, a few players do this, but if used properly it can be very helpful.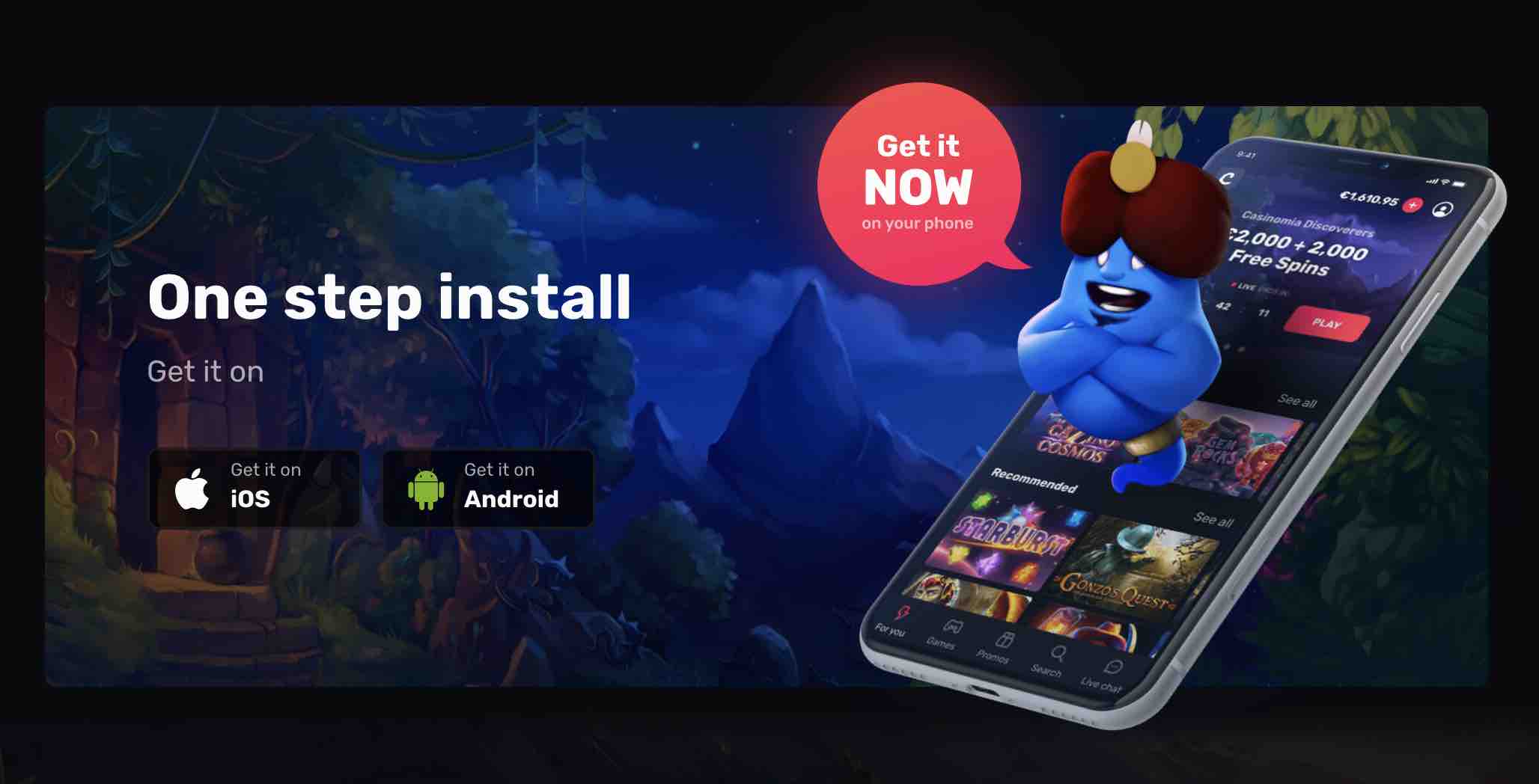 Final Word
Casinomia is not the best casino we have reviewed in recent years, but it gets a lot of things right, it ticks many boxes, and it could be just what you're looking for.
We enjoyed the time that we spent here and will likely be returning to make another deposit. It's rare that we can make that statement, and that shows you just how much of an impact it had on us.
If we had to compare it to other casinos we have reviewed, it would fall a little short of the likes of Cadabrus Casino but would be leagues ahead of countless other sites.
Click the links on this page to be directed straight to the latest Welcome Bonus. One there, you just need to make a qualifying deposit, collect your bonus, and start working your way towards those wagering requirements.
Casinomia Casino Review Details
Restricted Countries:
Belarus
Estonia
France
Israel
Italy
Netherlands
Spain
Sweden
UK
Ukraine
US
Languages:
English
Finnish
French
German
Norwegian
Portuguese
Russian